industry news
The Latest Industry News for the Exciting World of Production.
Creative Handbook puts together a bi-monthly newsletter featuring up-to-date information on events, news and industry changes.
Add My Email
By: Intellievent
| August 6, 2019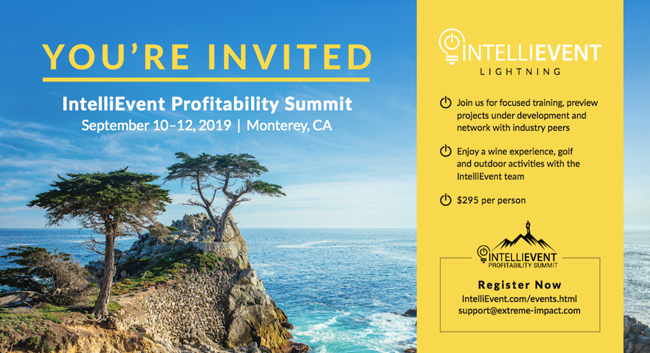 September 10th - 12th, Monterey, CA
ABOUT IPS
Our mission for the IntelliEvent Profitability Summit is to educate and support IntelliEvent users and prospects while continuing to build deep relationships with those that rely on our platform every day.
Past attendees have recognized the impact of IPS in their respective businesses in terms of new product knowledge, increased operational efficiency, and the ability to provide feedback and have an impact on future IntelliEvent projects.
The IntelliEvent team would like to invite you to our 2019 Profitability Summit, to be held Tuesday, September 10th - Thursday, September 12th in Monterey, California. The cost for IPS 2019 is $295 per attendee.
For any questions about IPS please call us at (800)-348-2486.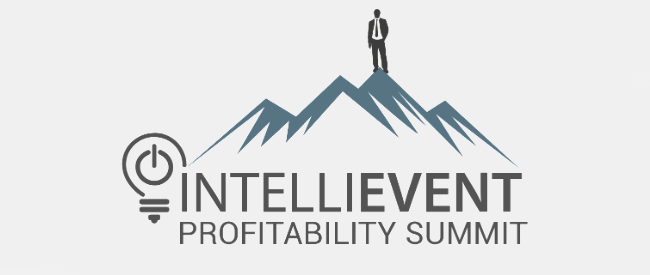 WE'RE EXCITED TO PRESENT ON THE FOLLOWING TOPICS
Logistics:
Learn to organize the incoming and outgoing plans for specific jobs, including scanning, tracking, searching and pulling equipment.
CRM / Job / Apps:
Keep track of client records and create stronger relationships with current and future customers. Build out jobs from beginning to end and take a look at our new CRM app.
PO / Reporting, Finance:
Dive into our integration with Quickbooks, local tax calculations and credit card integration, showing you how to establish a seamless workflow from a financial reporting standpoint.
Global Labor Scheduling:
Schedule out labor to properly resource projects by specialty and individual. Plan out resources and have calendar visibility on resource workload.
Routing / Daybook:
Real time inventory control: know where your inventory is at all times, including availability calendars and up-to-date information on items.
New User Training:
For new IntelliEvent users - learn best business practices and how to optimize your business operations with Lightning.
Enterprise Accounting Integration WorkshopQuickbooks Integration WorkshopProject ManagementExecutive Dashboard SessionAPI Integrations
IT'S NOT TOO LATE TO SPONSOR THIS EVENT
Contact Yadira at 831.221.5808 or Cristian at 831.233.3086 for details on how to get involved.
We look forward to seeing you in Monterey for IPS 2019.
For all event information and a detailed itinerary, please visit
www.intellievent.com/intellieventprofitabilitysummit.html