industry news
The Latest Industry News for the Exciting World of Production.
Creative Handbook puts together a bi-monthly newsletter featuring up-to-date information on events, news and industry changes.
Add My Email
By: M3 CREATIVE
| May 21, 2019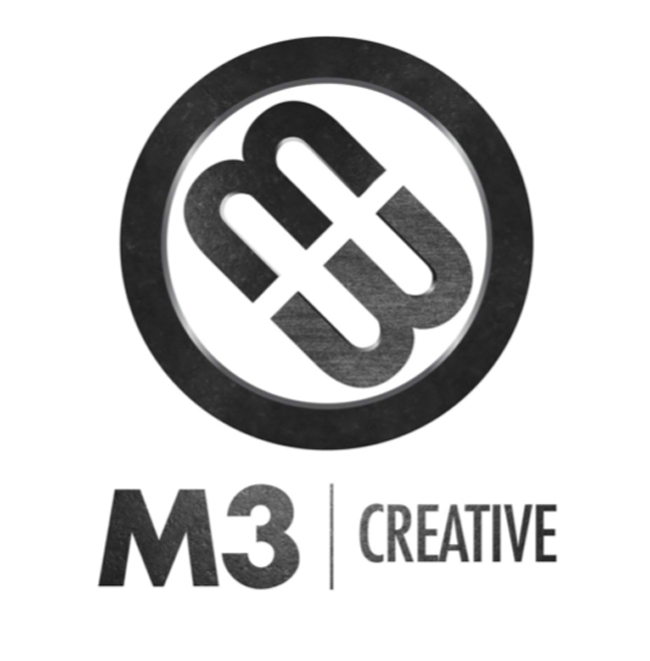 What are the secrets to getting brand work from networks? M3 Creative, a multi-award winning production company and creative content studio, will host a special session during the 2019 Promax Conference entitled "The Ultimate Secrets Revealed" to hopefully answer that question. Andy Meyers, Partner, M3 Creative, will serve as the session's moderator. "The Ultimate Secrets Revealed" session will take place on Thursday, June 6, starting at noon, at the JW Marriott Hotel at LA Live/Downtown Los Angeles.

The session is described as follows: "You can win loads of Promax Awards one year and get zero client calls the next. What do creative directors really look for when they're hiring vendors? For the first time, network creative directors will come together on the Promax stage to give the business answers that every vendor wants-and needs."

Moderated by Andy Meyers, the session's speakers will be:
Roderick Beltran, Creative Director, Branded Content, BET Networks
Quest Marks, VP, Creative, Bravo
Ludmilla Meltser, Creative Director, USA/SYFY Brandworks
Ed Tommasi, Creative Director, Marketing & Creative, Integrated Custom Content

Regarding the upcoming session, Mr. Meyers said, "For agencies, Promax is pretty much all about meeting clients and hopefully getting more work. We at M3 wondered how that hiring decision is made. So we partnered with Promax to explore the science of business development, and to get to the bottom of the client-vendor relationship. How do super-busy creative directors sift through the cold calls and update emails to finally choose the right agency that will best suit their needs?"


About Promax
Promax is the largest member association for the global entertainment marketing profession. The Promax community represents thousands of individuals working at the world's leading media brands, marketing and creative agencies, and content providers. Since 1956, Promax members have created the most relevant brands in pop culture, introduced generations of audiences to powerful entertainment content, and inspired passionate fandom. More at:
www.promax.org
About M3 CREATIVE
Founded in 2003 and based in Burbank, CA, M3 Creative is a multi-award winning production company and studio delivering all forms of creative content, marketing and advertising solutions to many of Hollywood's biggest studios and networks, as well as many of the world's most popular brands. The company regularly produces a wide variety of content around the world, including reality TV shows, interstitials, promos, branded campaigns, commercial spots, long-form specials, webisodes, 30-minute daily shows, music videos, mobile content, EPKs, home video material, and pro-social media campaigns.
In addition, M3 has produced two original feature films, "Dead Night" and "John Dies at the End," as well as marketing materials for many of Hollywood's biggest blockbusters, including five of the top ten grossing motion pictures of all time.
M3 counts among its clients the major Hollywood studios Paramount Pictures, Warner Bros., NBC/Universal, Disney, FOX and Sony; such top TV and streaming clients as Netflix, USA Network, Syfy, ESPN, Comedy Central, Lifetime, BET and Bravo; and top tier brands, including Audi, GM, Coors, American Express, Walt Disney Parks & Resorts, and many others.
Among M3's most recent industry honors:
• 2018 Golden Trailer Award - Category: Best Pre Show Advertising for a Brand - "A Quiet Place: A Quiet Theatre"
• 2018 Promax Behind the Scenes - Gold Promo - "Legion: Inside Look"
• 2018 Promax Behind the Scenes - Silver Promo - "Feud: Bette & Joan Inside Look"
• 2017 Clio Award - Category: Theatrical Original Content - "Arrival: Common Ground"
• 2017 Golden Trailer Award - Category: Most Innovative Advertising for a Feature Film - "Arrival: Common Ground"
With a boutique-sized staff, M3 features five in-house directors, 12 fully-networked, state of the art edit bays, full-service graphics and designers, cameras and gear, an audio mix suite, and a voiceover booth. The company is well-positioned to deliver multi-dimensional, multi-purpose and multi-faceted creative to the widest range of diverse, high-profile clients.
M3 is located at 4111 W. Alameda Ave, Burbank, CA 91505. For more information, please visit:
http://m3-creative.com/