industry news
The Latest Industry News for the Exciting World of Production.
Creative Handbook puts together a bi-monthly newsletter featuring up-to-date information on events, news and industry changes.
Add My Email
By: Rose Brand
| April 24, 2019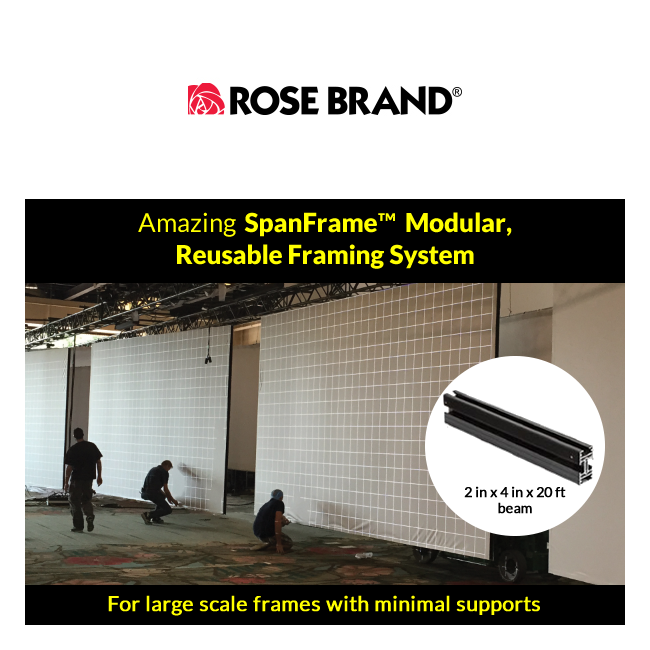 • Use SpanFrame for projection screens, prints and scenery
• High-strength aluminum extrusion system with quick & easy assembly
• Up to 20' span with minimal deflection
• Accepts a wide variety of connection hardware, including industry standard strut nuts
• Easy to splice, corner, connect and attach
• Get more information and call 800-223-1624 to order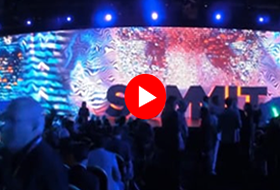 Custom Fabric Projection Screens
Create spectacular front and rear screen projections. Cut and finished to your specifications. Go up to 16' high SEAMLESSLY.

Custom Premium PVC Projection Screens
Superior PVC media with consistent thickness and shade. Precision, ultrasonically welded seams are practically invisible. Excellent color rendering, contrast, gain, transmittance, and viewing angles. IFR.

Custom Hardware
Custom components allow you to work within structural limitations where you can't use ready-made solutions. Our problem solvers create solutions that meet your needs safely and cost-effectively.

Digital Printing
Exquisite digital color reproduction on soft fabrics, seamless up to 16 ft high. Punch up the visuals at your next event with high impact backdrops, printed flooring, or printed ceiling decor.
www.RoseBrand.com