industry news
The Latest Industry News for the Exciting World of Production.
Creative Handbook puts together a bi-monthly newsletter featuring up-to-date information on events, news and industry changes.
Add My Email
By: Chapman/Leonard Studio Equipment
| April 3, 2019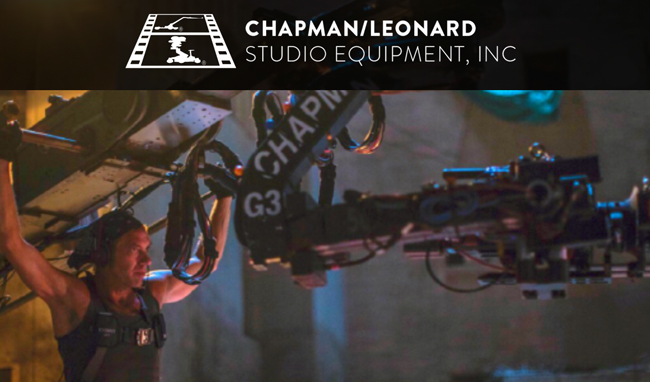 Chapman/Leonard manufactures custom camera support equipment for all types of motion picture and television productions, specializing in camera cranes, arms, telescoping arms, dollies, pedestals, remote camera and camera stabilizing systems. Chapman/Leonard equipment will save on production time - and therefore on production costs - while enhancing your production capabilities.

Chapman Studio Equipment began its operation in 1945, teaming up with Leonard Studio Equipment in 1965, to create the Chapman / Leonard Studio Equipment, Inc. that exists today. Since its beginning, Chapman / Leonard has always manufactured and rented camera support equipment for motion picture and television use. One of the initial producers to use the first of our automatic leveling location cranes was Cecil B. Demille in his epic film, "The Ten Commandments," proving Chapmans' equipment essential for top quality and specialized camera movements. Today Chapman / Leonard Studio Equipment leases and rents camera support equipment worldwide.

Chapmans' number one goal has always been ultimate creativity with utmost safety.