industry news
The Latest Industry News for the Exciting World of Production.
Creative Handbook puts together a bi-monthly newsletter featuring up-to-date information on events, news and industry changes.
Add My Email
By: SmartSource | Cynthia Corona
| January 11, 2019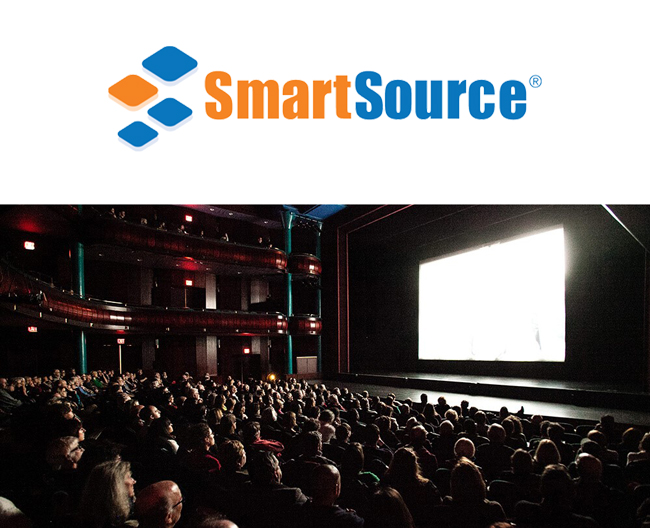 Film festivals big and small have proven to be an economic boon for the localities that host them. Take for example the Sundance Film Festival, which over an 11-day period in 2017 generated $151.5 million for the Utah economy. Even lesser known festivals can draw tens of thousands of attendees, like the International Palm Springs Film Festival, which attracts over 160,000 attendees to the small city of Palm Springs, whose resident population is less than 50,000.

While few festivals have the cache of Sundance, sponsorship opportunities for regional or genre-specific film festivals can be just as attractive to corporations and local businesses if they are built to be engaging - functional, modern and interactive. For that, event technology is the only solution.


Here are 5 event technologies that can take your sponsorship sales to the next level:
1. KIOSKS - TURN FUNCTION INTO A SOUGHT AFTER AMENITY
•
Check-in Kiosks
- The elegant, freestanding Podium Kiosk with an optional label printer is a fantastic solution for creating sponsorship around a popular VIP amenity, remote check-in.
•
Charging Stations
- Keeping attendees' phones charged is integral to keeping the buzz about the event going on social media. But the functionality of the charging station can go beyond the attendee to create high-value sponsorship opportunities as well.
Tall and Visible
- at 7 feet tall with a footprint of 12 inches, the
SmartStation™ Classic
is a perfect way to indicate designated areas or pathways at a large venue. Fully customizable for color and brand, this station is space efficient and can charge up to 16 devices at a time.
Perfect for a Lounge
- the
Hightop Table Charging Station
doubles as a cocktail table. Each table has nine charging cables and is also brand customizable. An optional battery pack allows for the table to be placed indoors or out without the need for a power outlet.
No Cell Phones Allowed?
There is a charging station for that! The SmartStation™ Secure Charging Station provides six individual lockers for charging devices. Each unit includes a 19-inch LCD touchscreen display with dual speaker audio to support custom-branded content. Placed strategically around the venue and branded for the sponsor, these can be valuable
revenue generators that keep film producers worried about bootlegging
happy.
2. DIGITAL DISPLAYS - BRING THE FESTIVAL SCHEDULE TO LIFE
•
Interactive Display Towers
- A perfect way to keep attendees occupied between screenings, these sleek, Ultra 4k displays with 10-point touch include a built-in PC to run dynamic content. Attendees can drill down on information for each film; read bios about the filmmaker and cast, director's notes, etc.
•
A-Frame Displays
- Printed signs are so 90's. These lightweight digital signs run off an Android operating system, making content management fast and convenient. Post a sign outside each screening room to announce the next film.
3. SUPPLEMENTAL SOUND AND LIGHTING
•
Wireless Mics and Directional Speakers
- Attendees look forward to the panel discussions that often follow the featured film. The chance to query directors and the cast in person is frequently more than worth the price of admission.
• Gobo
Lighting
- Etch a memory in the minds of attendees when they arrive at the event or enter a screening room with these custom-made stencils that, when lit, project an image over an otherwise common space.
4. CREDENTIAL PRINTERS - FOR VIPS AND STAFF
• Minimize printing costs with this print-on-demand oversized credential printer, the
SwiftColor 4000
. It prints 3.5 x5.5 PVC badges in less than 2 seconds. Customized badges for your staff and your VIP attendees.
5. DEDICATED WI-FI FOR PRODUCTION STAFF AND SPONSORS
• Supplying Wi-Fi for production staff and VIPs (remote check-in) can be affordable. The cost of Wi-Fi varies from venue to venue based on the configuration of the space and its intended use. To learn more about that, check out this short video:
3 Tips for Getting Event Wi-Fi
.
• Extending Wi-Fi service to your attendees is also a nice perk that can keep the buzz about the event going on social media.
Learn here
how to offset the cost of WiFi through sponsorship.
Producing a film festival is no small task, but it can be a profitable one thanks in large part to corporate sponsorships. When executed well, the return-on-investment for film festival sponsorships can be extraordinary if they are devised to be functional, modern and interactive; in a word, engaging. Event technology is designed with engagement in mind. By deploying event technology across an event, film festivals create attractive sponsorship opportunities that enhance profit and the attendee experience.
To learn more about our Interactive Technology and AV Solutions request a
quote
.