industry news
The Latest Industry News for the Exciting World of Production.
Creative Handbook puts together a bi-monthly newsletter featuring up-to-date information on events, news and industry changes.
Add My Email
By: American Society of Cinematographers
| January 3, 2019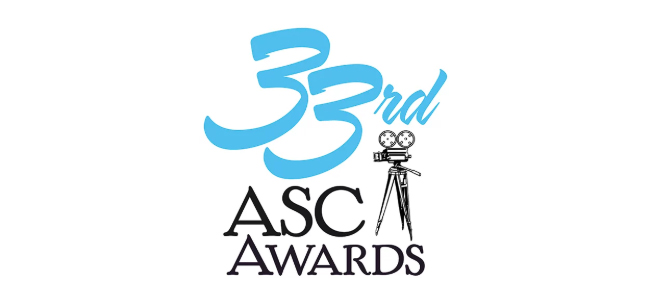 The American Society of Cinematographers today announced the nominees for all five competitive categories of the 33rd Annual ASC Outstanding Achievement Awards.

The announcement was livestreamed on the ASC's Facebook page.

Winners will be named at the awards gala on February 9 in the Ray Dolby Ballroom at Hollywood & Highland.

This year's Awards will not only honor the most artful cinematography of 2018 but will also celebrate the ASC's 100th anniversary.

This year's nominees are:


Theatrical Release
Alfonso Cuarón for
Roma
Matthew Libatique, ASC for
A Star is Born
Robbie Ryan, BSC, ISC for
The Favourite
Linus Sandgren, ASC, FSF for
First Man
Lukasz Zal, PSC for
Cold War
Spotlight Award
Joshua James Richards for
The Rider
Giorgi Shvelidze for
Namme
Frank van den Eeden, SBC, NSC for
Girl
Episode of a Series for Non-Commercial Television
Gonzalo Amat for
The Man in the High Castle
, "Jahr Null"
Adriano Goldman, ASC, ABC for
The Crown
, "Beryl"
David Klein, ASC for
Homeland
, "Paean to the People"
Colin Watkinson, ASC for
The Handmaid's Tale
, "The Word"
Cathal Watters, ISC for
Peaky Blinders
, "The Company"
Zoë White, ACS for
The Handmaid's Tale
, "Holly"
Episode of a Series for Commercial Television
Nathaniel Goodman, ASC for
Timeless
, "The King of the Delta Blues"
Jon Joffin, ASC for
Beyond
, "Two Zero One"
Ben Richardson for
Yellowstone
, "Daybreak"
David Stockton, ASC for
Gotham
, "A Dark Knight: Queen Takes Knight"
Thomas Yatsko, ASC for
Damnation
, "A Different Species"
Motion Picture, Miniseries, or Pilot Made for Television
James Friend, BSC for
Patrick Melrose
, "Bad News"
Mathias Herndl, AAC for
Genius: Picasso
, "Chapter 1"
Florian Hoffmeister, BSC for
The Terror
, "Go for Broke"
M. David Mullen, ASC for
The Marvelous Mrs. Maisel
(Pilot)
Brendan Steacy, CSC for
Alias Grace
, "Part 1"
• This is the first ASC Award nomination for Alfonso Cuarón.
• This is Libatique's second nomination. His first was for
Black Swan
.
• First-time nominees: Ryan, Klein, Watkinson, Watters, White, Goodman, Richardson, Yatsko, Friend, Mullen and Steacy.
• Sandgren was nominated last year for
La La Land
. He went on to win the Academy Award.
• Zal was previously nominated and won in the Spotlight category for
Ida
- also directed by Pawel Pawlikowski. He shared the award with Ryszard Lenczewski, PSC.
• All Spotlight nominees are first-timers.
• Amat and Goldman were both nominated last year for the same shows. Goldman won, and also earned the Emmy this year for his work on the period series.
• These are Joffin and Stockton's third nominations.
• Joffin was previously nominated for
The Andromeda Strain
and
Alice
. Stockton won for the
Eleventh Hour
pilot and was nominated for the
Nikita
pilot.
• Herndl won last year for
Genius
("Einstein: Chapter 1").
• Hoffmeister previously won for PBS Masterpiece presentation of
Great Expectations
.
As previously announced
, this year's honorees include Robert Richardson, ASC (Lifetime Achievement Award) and Jeffrey Jur, ASC (Career Achievement in Television Award).
Above the full report on the 32nd Annual ASC Awards can be found (
and here
), complete with video clips from the event.