industry news
The Latest Industry News for the Exciting World of Production.
Creative Handbook puts together a bi-monthly newsletter featuring up-to-date information on events, news and industry changes.
Add My Email
By: SmartSource
| December 5, 2018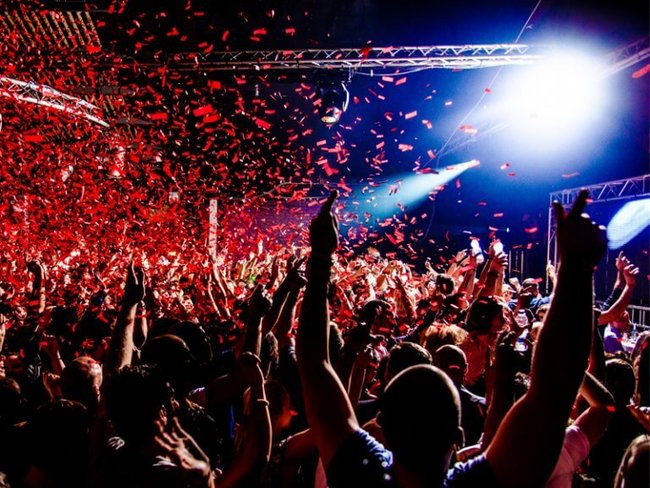 With the holidays right around the corner, party, gala, and special event planning is in full effect. From the food to the music to the entertainment and ambiance, you'll want to set the stage for a fun and sophisticated event - without going over budget. A key component in taking your party from drab to fab is the use of audio visual technology such as lighting, LED video walls and displays, and a top-notch sound system.


Lighting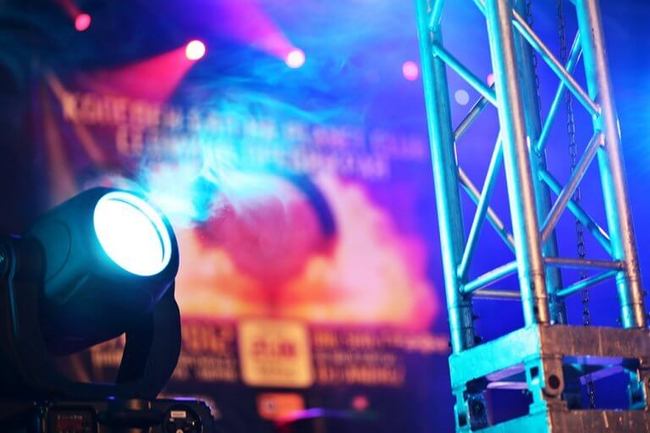 With the addition of intelligent lighting, an ordinary venue can be transformed into any combination of upscale, chic, edgy, or trendy. The right vendor can provide you with low heat, energy-efficient LED lighting, programmable dimming capabilities, motion, pattern, and color effects, and even custom gobo projection for branding or holiday-themed messaging. Whether your goal is to establish elegant ballroom lighting or a dance party light show, there are sleek, state-of-the-art lighting options that range from subtle to spectacular.
Customized lighting can transform any event - create a breathtaking winter wonderland or an enchanted holiday gala!
Video Walls & Displays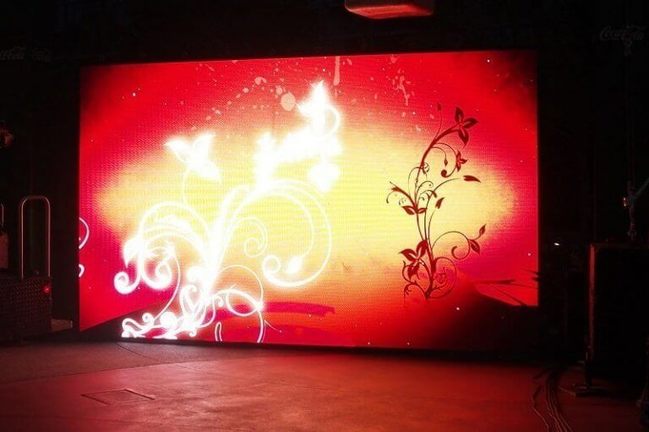 The advancement of display technology gives you the ability to outfit your holiday party with stunning visuals without spending a fortune. For example, you can rent QLED displays equipped with advanced technology that can achieve 100% color volume and over a billion shades of color, so you can showcase images and graphics with crisp detail and true, rich color. LED and 4K displays can be positioned on their own or combined with multiple screens to create a giant video wall, configurable to nearly any size that your event requires. Yet another option is to seamlessly stack LCD screens or LED tiles to configure video walls in a variety of sizes and shapes to display one large image or multiple images.
Audio Equipment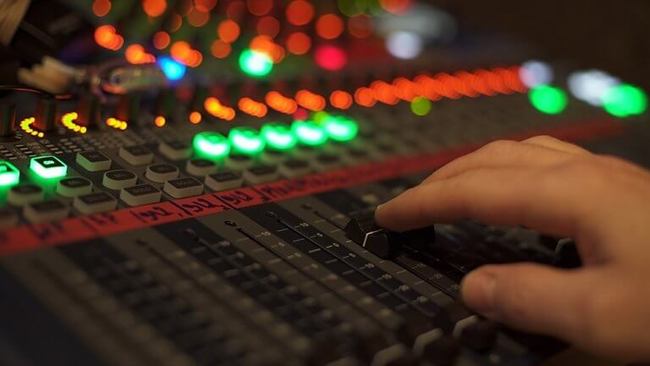 The best way to get partygoers out of their seats and onto the dance floor is by renting a cutting-edge sound system. A DJ can spin the latest tunes, or you can cut costs by letting an iPod do all the work. You can rent everything you need, such as wired or wireless microphone systems, arrays, ground supported speakers, stage monitors, subwoofers, and digital or analog mixing boards.
A good AV rental provider can plan, deliver, set up, and support the audio technology you need to make your organization's holiday party a memorable one.
Staging
If you are planning to have presenters and/or entertainers at your party, you might want to consider renting a stage as part of your AV rental solution. A leading rental provider such as SmartSource can set up stages, risers, and platforms for your speakers, special guests, and performers, all while keeping your party safe with features like ramps and railings.
Let the experts help you
Planning an unforgettable party requires a great deal of time and energy, which often takes your focus away from other business initiatives. Choosing the wrong vendor can result in an exhaustion of resources and expenses, not to mention your reputation. When you partner with SmartSource®, you gain the expertise of a national one-stop source for corporate event services and audio visual rentals for parties, small or large, with up to thousands of attendees. Our experts will help you determine what's best for your unique needs, fully supporting you from pre-party planning to after-party breakdown.
About SmartSource
The SmartSource difference
No matter where your office or event is located, SmartSource delivers best-in-class equipment and expert professional support, eliminating last-minute hassles.
A truly national presence with a local touch.
Our national presence means you save on costly shipping. We have technology experts in each of our 20 offices nationwide. By coupling localized service with a national network of equipment, we offer great value backed by the finest support team in the industry.
And let's not forget "peace of mind" every time!
85% of our clients work with us year after year. Why? Because we create the right business experience. This means, you can focus on what you do best, while leaving the technology to us.
As a result, we've been chosen the official technology solutions partner to over thousands of trade shows, corporate events, and user conferences as well as major entertainment companies, and legal and staffing firms. Regardless of your project's scope or size, we deliver peace of mind every time!
We create memorable (and more enjoyable) experiences.
Trust us to manage even your most challenging projects. SmartSource® integrates sophisticated hardware, software, and services for the most complex temporary installations. Our multi-million dollar inventory of technology products and enterprise solutions will make your event one to remember.
Last, but not least…software to plan, track, and measure your event.
SmartSource® Event Management Software Solutions include Mobile Event App software, Check-in and Badge Printing software, Event Registration software, Lead Retrieval software, e-Literature software, and Event Beacon Technology software. Custom data and analytics allow you to measure critical performance indicators at all of your events.