industry news
The Latest Industry News for the Exciting World of Production.
Creative Handbook puts together a bi-monthly newsletter featuring up-to-date information on events, news and industry changes.
Add My Email
By: American Movie Co.
| November 26, 2018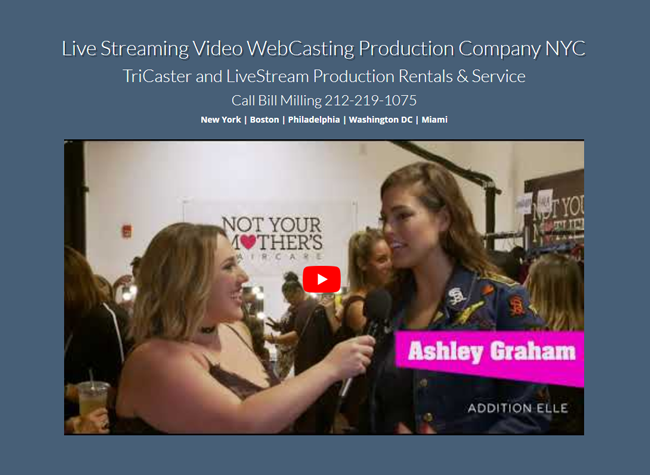 Over the past ten years the American Movie Company has provided our clients with WebCasting services using every professional streaming platform. There are advantages to all of them. We chose LiveStream in our custom Flypacks built by our strategic partner, Saturn Encoders.

I'm Bill Milling, owner here at AMC. The collective experience of our WebCasting operators and senior technicians is that ,while they see a lot to like in both, they collectively prefer LiveStream over Wirecast. When we first began streaming over ten years ago from our green screen stages in NYC, we began with a series of TriCasters and were very happy with that technology. The company put out a solid product, which, at the time was pretty much the industry standard.


Then clients began asking for Wirecast service ...which we were happy to provide.
But then, after many, many webcasts, we finally settled on Livestream. It's fully featured, does everything our clients need and we can license the software to fit in one of our custom FlyPacks made by our strategic partner, Saturn Encoders.
The advantage here is control. The Flypack with the LiveStream software is totally serviceable by our staff. We update the software as soon as a new version is released. And then we upgrade the Flypack with new mother board, graphic cards, i/o board, etc, etc.
Feel free to contact us regarding this LiveStream/Saturn Encoder solution.
Cheers,
Bill Milling
917-414-5489
www.AmericanMovieCo.com