Change Region
California
industry news
The Latest Industry News for the Exciting World of Production.
Creative Handbook puts together a bi-monthly newsletter featuring up-to-date information on events, news and industry changes.
Add My Email
By: Fluotec
| July 16, 2018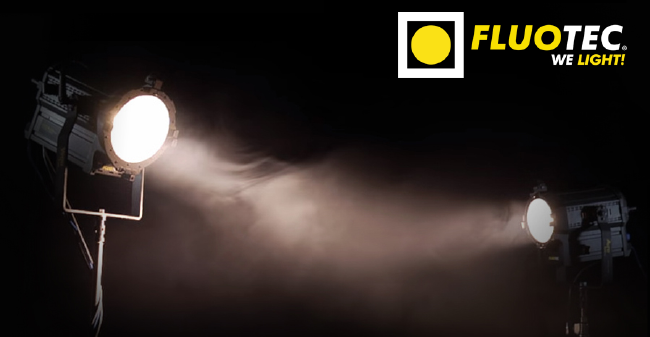 FLUOTEC, the multi award winning and leading manufacturer of LED professional lighting fixtures for television studios, motion picture, video and photography showcased in Hollywood LA at Paramount Studios the following Cinema and Broadcast Television Lighting Fixtures

FLUOTEC VEGALUX 200 UHP Ultra High-Performance StudioLED DMX FRESNELS with Motorized ZOOM Winners of 2018 NAB Best of Show Award



In Alliance with Chimera Lighting FLUOTEC presented the new Lanterns and Frameless Light control accessories for the new CINELIGHT™ Studio DMX Bicolor LED PANELS, a powerful constant output tunable pure white light in versions of 4f t(120cm), 2ft (60cm) and 1ft (30Cm) long.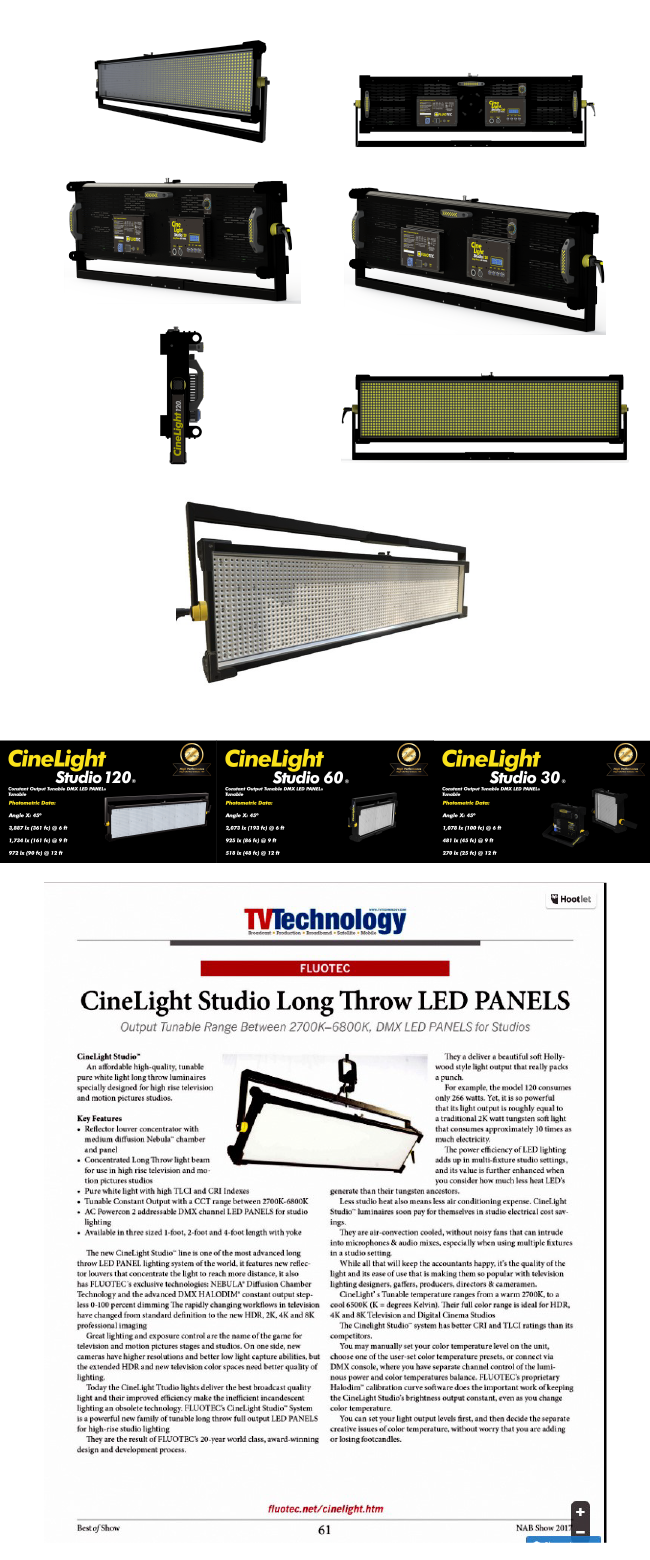 Also presented the new powerful 2.5K equivalent fresnels VEGALUX 300 DMX StudioLED FRESNELS adding to the Tunable Version the Tungsten and Daylight dedicated versions

The new improved AURALUX 100 Tungsten 5" DMX STUDIOLED MANUAL ZOOM DMX Fresnel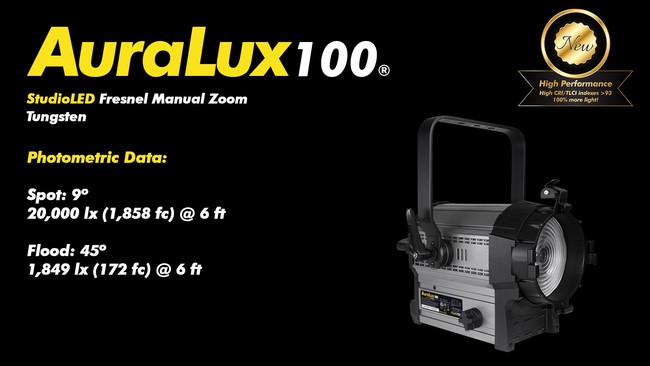 These new LED Fresnels and long throw DMX LED Panels include the improved technology of FLUOTEC PURE WHITE LIGHT
These specialized white lights are specially designed for use in Digital Cinema and Broadcast TV Studios
All FLUOTEC professional DMX fixtures feature our unique HALODIM ™ Stepless 0-100% dimming software with no color change
Also introducing FLUOTEC"s NEBULA (TM) Diffusion Chamber Technology that emits an homogeneous soft powerful light, perfect for portraits, interviews in location work and as a Television Studio base-light.
These superb LED fixtures have been specially designed for producers, photographers and filmmakers that want powerful and efficient LED lights with excellent color rendition and high TLCI & CRI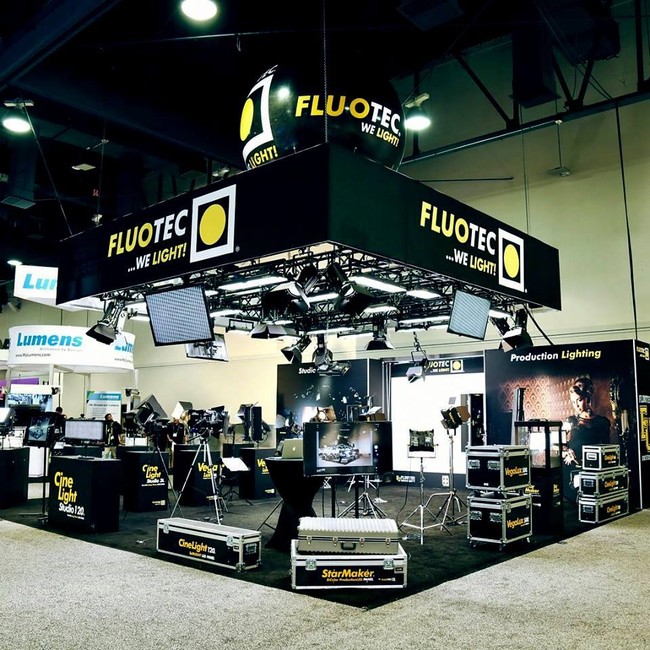 VEGALUX 200 UHP StudioLED FRESNEL manufactured byFLUOTEC is a recipient of the NewBay Best of Show Award, presented at the 2018 NAB Show by Digital Video.
NewBay's Best of Show Awards are evaluated by a panel of engineers and industry experts, and are selected based on innovation, feature set, cost efficiency and performance in serving the industry.
The winners will be featured in Digital Video, read by thousands of video professionals. Digital Video offers technology-focused editorial, in-depth reviews, expert guidance and tutorials alongside editorial that follows the creative process, examines project challenges and showcases compelling work.
All nominated products are featured in the special Best of Show Awards Program Guide, to be distributed in digital edition form to more than 100,000 readers of Digital Video, TV Technology, Video Edge, Government Video, Radio World, Radio, Pro Sound News and Sound & Video Contractor after the convention.
VEGALUX 200™ UHP ULTRA HIGH PERFORMANCE
FLUOTEC once again advances the Broadcast Television and Cinema LED Lighting Technology with their new motorized ULTRA HIGH-PERFORMANCE Zoom LED FRESNELS.
The VEGALUX 200™ UHP features a new LED technology that emits 80% more output of pure white light in the HP High-Performance Version and an impressive 120% """ more light in the ULTRA HIGH-PERFORMANCE Versions.
These sustainable, ecological and 2K equivalent powerful LED FRESNELS only draw 197 Watts, this represents thousands of dollars of energy savings
"The NewBay Best of Show Awards at NAB are now in their fifth year," said Paul McLane, NewBay managing director, content. "The program seeks to shine a spotlight on relevant innovations in technology as seen around the million-square-foot exhibit floor of the industry's top trade show. The list of 2018 winners and nominees gives real insight into where and how rapidly our media tech businesses are evolving."
FLUOTEC We Light...You Create