Change Region
California
industry news
The Latest Industry News for the Exciting World of Production.
Creative Handbook puts together a bi-monthly newsletter featuring up-to-date information on events, news and industry changes.
Add My Email
By: PACKAIR
| July 11, 2018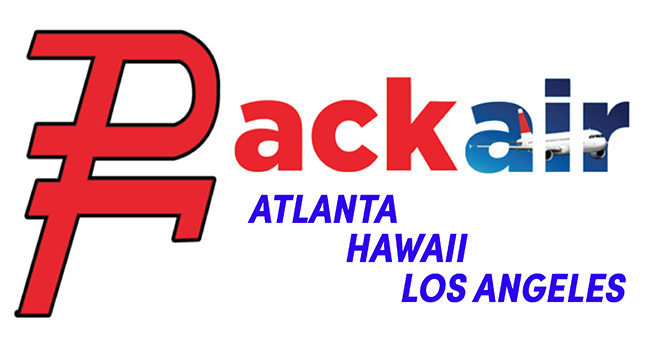 In-house custom crating and packing comes standard.
In keeping with this one-stop shopping and shipping approach, Packair was among the first to become a
certified cargo screening
facility in Los Angeles to offer customers one more time-saving, security-providing service.
Pick-Up
With our own fleet of trucks and vans, Packair can pick up items from your location or from the designated pick up location so that we can properly transport the items to our warehouse for packaging. We usually blanket wrap items, but will also bring pre-made crating for the items if we feel need additional security. Pick-ups are scheduled ahead of time and we will do our best to work within your time parameters.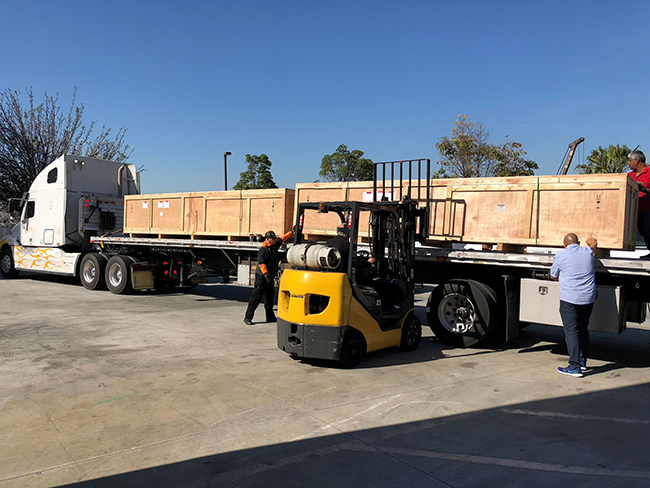 Packaging
We offer custom crating and blocking & bracing for difficult, irregular, or fragile equipment. Our services also include a consultative approach on your product's packaging requirements. Our packing experts will work with you to devise packaging options to ensure safe transport and delivery. Let us help reduce your company's shipping costs, damages, and lost revenues with our custom packing options.
Corrugated Containers
Packair provides custom corrugated containers to meet any shipping need. Corrugated is a durable, versatile, and lightweight material used for custom-manufactured shipping containers. We use a minimum 275 lb double wall corrugated fiberboard, which is made up of three sheets of linerboard with two mediums or flutes in between when building custom corrugated boxes.
Wooden Crates
Packair fabricates custom wooden crates to protect items whose value or fragility requires the highest level of packaging. We offer a variety of crate styles designed to match the unique characteristics of each item we package, including size, weight, fragility, and orientation.
All crates are designed to be reusable. Moreover, all crates adhere to ISPM-15 ("bug stamp"), making them fully compliant with the requirements of participating countries.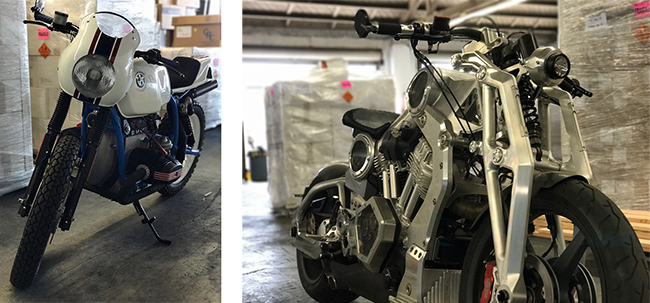 Specialty Wooden Crates
Packair routinely produces a variety of crates for specialty applications. In addition to the crates shown below, we can design and build crates for virtually any application you can imagine.
Heavy Duty Skids & Pallets
Packair produces skids and pallets to support anything from boxes of lightweight goods to heavy duty machinery. Given the key characteristics of your items such as the fragility, size, weight, and footprint, we can design the appropriate skid to ensure safe and easy transport.
Inner Packaging
Packair offers custom interior packaging for each container we build. Crates and containers are lined and filled with the appropriate amount of cushioning agents to ensure items are secure for shipping. Many factors are taken into consideration including dimensions, weight, fragility, mode of transport, and final destination requirements.
Custom Crating Services Los Angeles
Packair's Team of Custom Crating & Packing Experts will handle your most challenging crating, packaging and logistics needs. Our crates are individually and uniquely designed to reflect the item's fragility, sensitivity, and weight distribution as well as a mode of transport. Packair provides the following
custom crating services
:
| | | |
| --- | --- | --- |
| • Industrial & Commercial Crating | • Mil-Spec & ASTM Crates | • Export Crating |
| • Custom Engineered Wood & Corrugated Crates | • Custom Engineered Skids | • Crates Built To Client Specifications |
| • Product Specific Engineered Packaging | • Palletizing | • Electronics Packaging |
| • Fine Art & Antiques Packaging | • Container Load / Block / Brace | • In-house Packaging, Loading, and Construction |
| • Product and Transportation Analysis | • Cushioning Systems for Shock & Vibration | • Uniform Packaging & Cushioning Standards |
| • Saddles & Crates | • Production Run Containers | • VCI - Vapor Corrosion Inhibitors |
| • WVB - Water Vapor Barriers | • Commercial & Residential Service | • Pick-Up & Delivery |
| • Domestic & International Shipping | • Shipping via Ground, Air & Ocean | |
We have proudly been serving Burbank, Brentwood, Hollywood, San Diego, Orange County, Malibu, Glendale , and the greater Los Angeles area since 1973! Packair Airfreight and Packair Customs Brokers has been providing transportation and logistics services for the film production and tv production industry since 1973.