Change Region
California
industry news
The Latest Industry News for the Exciting World of Production.
Creative Handbook puts together a bi-monthly newsletter featuring up-to-date information on events, news and industry changes.
Add My Email
By: RJR Props
| May 24, 2018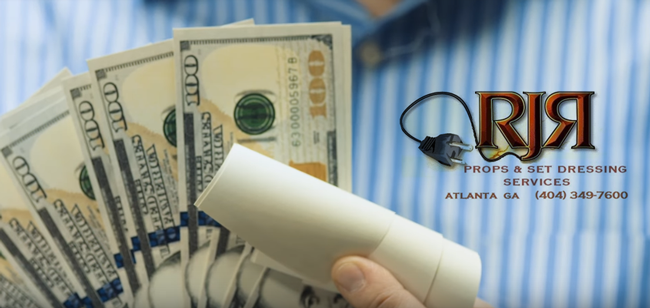 It's no secret that most of the money you see in movies or music videos is fake, but what might surprise you is that most of it comes from one source. Rich "RJ" Rappaport started RJR Props nine years ago as a full-service prop shop, but his specialty is fake cash. As you can imagine, making fake money is a highly regulated endeavor that is closely watched by federal authorities, so Rappaport has to be extra careful to ensure his fakes never make it into circulation. Still, when your prop money is the go-to for rap videos and has been featured in over 175 films and shows, we think it's safe to say that your cash is king.


SUBSCRIBE TO GREAT BIG STORY: https://goo.gl/vR6Acb
SIGN UP FOR RJR NEWSLETTER
ABOUT GREAT BIG STORY
This story is a part of our Frontiers series, where we bring you front and center to the dreamers, pioneers, and innovators leading society at the cutting edge. Let us take you along for a trip to the oft-imagined but rarely accomplished.
ABOUT RJR PROPS
RJR Props provides 1000's of Props to Feature Films, Television, Commercials, Advertising campaigns, Music Videos, Theater, Conventions, Exhibits, Shows and Private Events. We have from a huge assortment of props, and many of them are working, or rigged to work for Television and Film.
Technical Props, Police Props, Weapons, Music Video Props, Computers, Phones, Copiers, Medical & Hospital Props, Exotic electronic props, Working rigged phones, Playback TV's, Medical and Hospital, Dr. Office, Court Room, Prison, Airport Props, Exotic Sci-Fi and Military Computers, Phones, copiers, faxes, etc. We have Computers, Mainframes, Military Computers, Scientific Equipment, and Retail Store props for rental including Cash Registers, POS Scanners and Receipt Printers. We provide these for prop rental. Please consider RJR for your next production! We have a large selection of Props to choose from. Please let us know if we can help with your prop needs. Thank you!
RJR Props is located in Atlanta, GA. The owner and President has experience in Medical, Avionics, Engineering, Military and many years of experience in large Midrange and Mainframe Computer Systems. We have rented and built thousands of props for production over the years. Thanks for your support!
RJR Props
5300 Westpark Drive SW, Ste B
Atlanta, GA 30336