industry news
The Latest Industry News for the Exciting World of Production.
Creative Handbook puts together a bi-monthly newsletter featuring up-to-date information on events, news and industry changes.
Add My Email
By: Los Angeles Center Studios
| May 18, 2018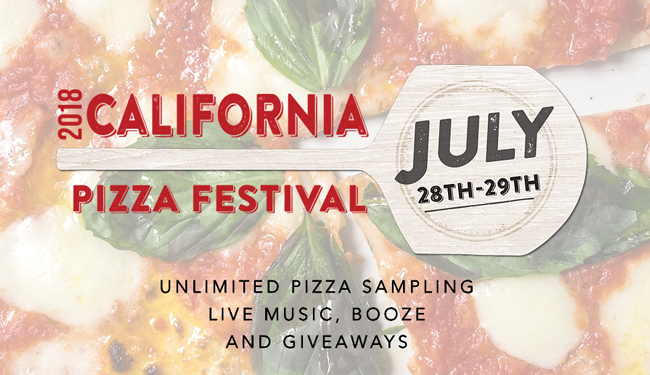 Some of the Best Pizzerias in Naples Will Serve AYCE Slices at This Festival

A new summer food festival will offer unlimited pizza from some of the country's (and some of the world's) best pizzaiolos. On July 28 and 29, the first ever California Pizza Festival will serve all-you-can-eat pizza slices from over thirty vendors at Los Angeles Center Studios.

Headlining the festival are Da Michele, founded in Naples in 1870, and Antica Pizzeria Port'Alba, Naples' oldest pizzeria-tavern that was established in 1738. Local representation comes Vito Lacopelli of Prova Pizzeria and Fernando Darin of Ray's & Stark Bar. Also participating are pizzerias from Arizona, Nevada, and Georgia.

Expect an abundance of Neapolitan, Sicilian, New York, and even gluten-free and vegan slices, plus beverages sold throughout the festival. As beer is a crucial element to any proper pizza party, local breweries like Golden Road will be on hand to quench thirst.

General admission tickets cost $45 in advance and $60 on the day of the event. VIP tickets are $89, and include access to the VIP space, a private bar, and three beverage vouchers.