Blue Cloud Movie Ranch is excited to host the first ever Bear Grylls Survival Challenge on April 28th and 29th, in partnership with Bear Grylls Survival Challenge!

Secure your spot today! Here's the link for more...
http://www.beargryllssurvivalchallenge.com

Blue Cloud Movie Ranch is a Flexible Movie, TV, Commercial Production Area and Event Space! Our Premiere filming and event location is located within the 30 mile zone in Los Angeles, CA. Over 250 acres of sets & natural scenery, including Middle Eastern Town, Church, Cave, Fighting Arena, and more.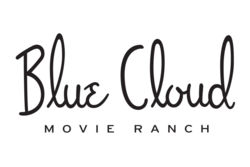 Contact Blue Cloud Movie Ranch
(661) 510-6873
(800) 681-0134
www.bluecloud.com
info@bluecloud.com