Change Region
California
industry news
The Latest Industry News for the Exciting World of Production.
Creative Handbook puts together a bi-monthly newsletter featuring up-to-date information on events, news and industry changes.
Add My Email
By: PACKAIR
| July 18, 2017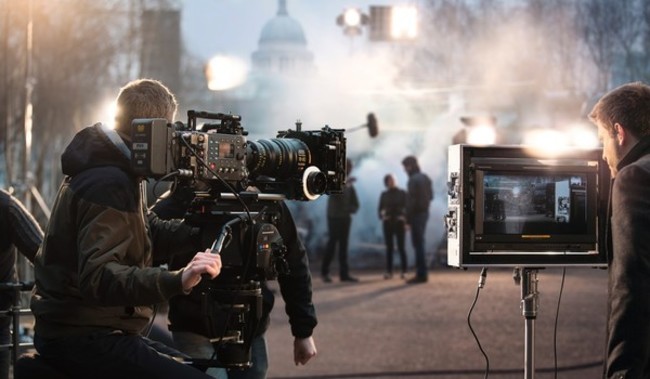 A film production needs a great deal of hard work and preparation. Everything and everybody needs to be in the right spot at the right time to save time and resources, which suggests arranging timely transportation for all actors as well as crew participants alongside props and all-important film production equipment.



Facilities are a factor that need to be considered when creating a film. During the course of the production of a film, film locations with desired climate and weather conditions will be required. When searching for facilities, the actors will also require certain locations in order to get their make-up done or production may require a special place with temperature control to store high-value camera and computer equipment. When creating a film, all facilities that may be needed have to be considered so they can all be adequately set up in time for production, as well as for post-production phases, in case any re-shooting is necessary.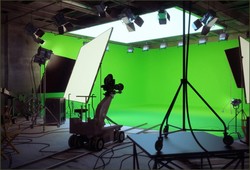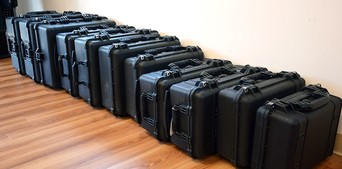 When making a film, it is essential to think about where the film is actually going to be shot. Discovering the perfect locations for a film could be extremely daunting. When a film location has been actually discovered, the preparation continues with securing necessary documentation and filling out the correct paper work to ensure the location is actually secure for all cast and staff.

One more thing to think about when deciding on a location will be accessibility. In theory, an undiscovered, deserted island would be a beautiful film location, but if the cast, crew and film equipment can not arrive there, then it is not logistically an option in reality, unless you contact Packair, the film production logistics specialists! Packair is licensed and certified to move anything, anywhere in the world. There are no film location shipping destinations to where Packair cannot deliver!

With the boom in productions starting in Los Angeles, Atlanta, and Hawaii, Packair has established presence in these hot filming locations to further make your film production freight logistics experience much smoother and even more stress-free! Packair has over 43 years of movie production logistics expertise, and has made the impossible a reality for over 5000 Hollywood Productions. Packair tailors your logistics specific to your exact needs, and offers best in class Atlanta Film Shipping, Hawaii Movie Production Logistics, and Los Angeles Film Freight Forwarding.

Making a movie requires a lot of preparation and paper work with regards to the safety of the film location. Proper risk assessments must be completed in order to assess each single film location areas safety and security. Additionally, each location requires the authorization from the owner.

Delivering A-to-Z in movie production logistics and film shipping services, Packair can provide everything you need to get your production gear from A to Z for film or video production:

• Logistics Planning - Diligently planning the most time effective and cost-efficient routing of movie props, food catering, camera equipment and film dailies.
• Freight Forwarding - Arranging and tracking each cargo shipment whether by air, ocean or ground freight transport so you can rest assured that your precious cargo will be safely and securely transported every step of the way.
• Import Customs Clearance - Our in-house customs brokers may process all documentation needed for temporary or permanent import of goods.
• ATA Carnet - We are licensed by US authorities to issue Carnets. Don't delay, Carnet the Packair way!
• Air Charter - We will arrange for the transport of your people as well as your freight.
• Cargo Insurance - Packair offers cargo insurance protections that go way beyond standard corporate or cargo insurance policies so that your valuable film production equipment is protected against every possible risk.

Necessary documentation for a movie includes the development documentation which includes the text, storyboards, and so on. Other kinds of documents would include threat assessments, health and safety examinations and budget. Other premium freight services include commodity export licensing, consular licensing, and dangerous goods declarations, all of which Packair is the industry leader in servicing. Without the proper documents, film making becomes much more complicated as well as could also indicate that the movie can easily not be actually made.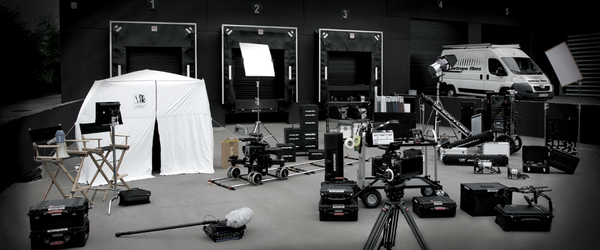 When considering film props, there are many products that should be considered, such as - public library materials, photo-library products, books, etc. These and even more components may add a layer of authenticity to the movie. Be careful to verify whether or not certain props may be used with the expressed consent and/or approval of the manufacturer or proprietor of the materials and/or merchandise. When transporting rented film props that are not intended for re-sale, an ATA Carnet may be utilized to save on duties. Packair is the premier ATA Carnet Service Provider and can secure your ATA Carnet within the same day, as a part of Packair's Same Day ATA Carnet Service.

When creating a film, one more element that has to be considered is actually time. There is an element of opportunity cost involved with so many moving parts. With all of the stars and crew that have various other works, time is very precious and must be utilized efficiently and wisely. Not only the human resource is a costly moving part, but also so are the camera and lighting equipment. Most times, studios will rent their equipment to cut costs. Packair offers secure custom crating services as well as speedy ATA Carnet services to save on duties.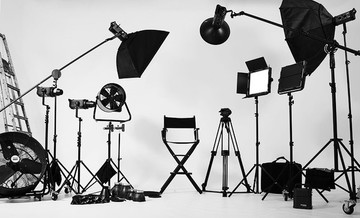 Once you're on set, and done filming, now productions need to pack up everything and return all rented costumes, rented equipment, rented film props, etc. and send all other studio-owned merchandise back to their respected studios. Most often, when shot on digital formats, productions will ship their hard drives and accompanying computer equipment that were used for post-processing and editing work to the offices that will be working on any post-production and/or special effects work. Packair offers white glove delivery services for time sensitive, hot rush, high-value, one-of-a-kind cargo that needs to get to its destination "yesterday". Packair also offers special hand carry courier services for cargo that is highly urgent and highly specialized.