industry news
The Latest Industry News for the Exciting World of Production.
Creative Handbook puts together a bi-monthly newsletter featuring up-to-date information on events, news and industry changes.
Add My Email
By: Power Gems
| May 30, 2017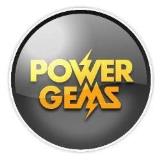 Power Gems will unveil two new ballasts at Cine Gear 2017:

One ballast to power ARRI, Dedo, Kobold and K56 HMI fixtures
Visitors to stand 123A on New York Street can get a first look at the EB57P a high speed ballast for use with low-powered fixtures. A single EB57P will power 200W, 400W and 575W ARRI, Kobold, Dedo and K5600 fixtures. All from one power supply.

A battery-powered high speed ballast - operates on AC too
Power Gems debuts a HMI ballast which operates on both AC mains and battery power. The EB180PD could be the most useful bit of kit you have: it can drive 6 different lamp types using universal AC mains 95V to 265V, and battery power from 48V to 60V.

The new ultra-versatile ballasts are based on the tried-and-tested Power Gems technology.

Key features of Power Gems ballasts
• Wide range of output power options.
• 1000Hz output for high speed filming.
• Auto scan feature available for 9kW and 18kW lamp running.
• Built in compensation of lamp cable volt drop.
• Slide-in power modules for easy maintenance.

Power Gems display the next generation of high speed modular ballasts
Chosen by the TV and film industry worldwide for over 20 years, Power Gems ballasts perform in the harshest line voltage supply conditions.

The latest additions set a new standard for high speed ballasts, while maintaining the tradition of putting the best technology into the hands of professional filmmakers.

Meet the Power Gems team
Power Gems specialise in the design and manufacture of ballasts; the beauty of our size is that you can talk directly to the owners.

Join us at our regular spot on New York Street, stand 123A, where you can meet:

• Patrick McGuane, owner, who heads up our sales division.
• Phil Ellams, owner, responsible for product design and manufacturing.
• Dan Basso, responsible for supporting those of you in the Midwest, North East and Southern States.
• Chip Harley, our man in Los Angeles; the Van Nuys facility is just down the road.

The Power Gems team has been coming to Cine Gear Expo since 1996 when it first opened its doors. We hope to see you this year.


Visit us at Cine Gear Expo Stand #123A.
LOS ANGELES, USA | ATLANTA, USA | MANCHESTER, UK