Change Region
California
industry news
The Latest Industry News for the Exciting World of Production.
Creative Handbook puts together a bi-monthly newsletter featuring up-to-date information on events, news and industry changes.
Add My Email
By: PACKAIR
| May 11, 2017
Packair is a fully licensed and certified TSA CCSF, IATA IAC, CHB, ATA Carnet Service Provider, and NVOCC. Packair is a Los Angeles Freight Forwarders servicing domestic and international shipments with special expertise in freight logistics, Packair is an A-Z shipping company for any and all of your business needs; from Air Freight, Ocean Freight method of transportation, Packair experienced agents spend time in explaining the optimal shipping methods per your specific requirements.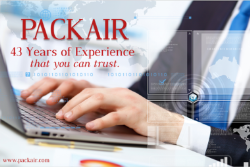 Freight Forwarder Los Angeles
Packair started its services in 1973 and with over 44 years of experience in moving freight all over the world, Packair has become the Los Angeles Freight Forwarders of choice for many major Hollywood studios within the Film Industry.
Packair will ship anywhere, and literally, we ship "everywhere" by Air, Sea and also by Ground. We are accustomed to dealing with the freight of peculiar shapes and sizes, spot rates, urgent requests, and merchandise going to unusual destinations. This is one of the reasons that Packair has become very reputable within a vast network of customers worldwide, including many of the Hollywood Studios. Packair is your #1 Freight Forwarder Los Angeles.
When it comes to export services, knowing that your shipment has been handled safely and efficiently is crucially important. Read more about our forwarding services here or about our Hawaii Freight Forwarding services here.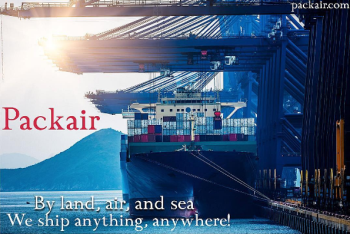 Packair has served over 7000 Hollywood Films, Television Series, and Commercial Productions
Importing goods from overseas? Packair in-house Customs Brokers have done it all. Our Customs Brokers will arrange for your preferred method of transportation, customs clearance, safe and fast delivery! Our customs broker services complement our export freight forwarding, transportation, and International logistics services. We can clear your cargo from any port in the United States, and have it delivered according to your deadline!
Our customs take the time to advise your best options to protect your brand, secure your reputation, and safely deliver your cargo. We have expertise in dealing with Film Projects, Space and Military Technologies, Exotic and Luxury Cars Motorcycles Yachts and Boats, and provide technical assistance on all types of imports and exports. As your trusted customs house broker, Shipping Company Packair Airfreight Inc. will do all your hard work for you - from arranging your freight from overseas to delivery in most efficient, economical, and safe way possible.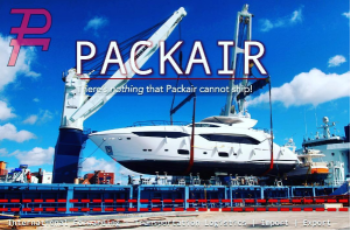 Freight Forwarder Service Excellence, Since 1973
What is freight forwarding, and do I need it? Tired of surprises from your forwarder? Have you been shocked with excess fees, long delays, and poor customer service? Then you have come to the right place! Packair is an industry leader because our experienced agents go above and beyond to advise our customers on their best options and fully explain the why's and how's. You will never be transferred from department to department, you will never be on hold waiting for someone to answer your questions, all you have to do is call (310) 337-9993 or get your FREE QUOTE REQUEST here and you will receive dedicated, premium, white-glove service excellence at no extra cost, every time! Packair is your #1 Shipping Company Los Angeles.
Packair is an A-Z freight logistics, Los Angeles freight forwarders, and shipping companies Los Angeles, providing import customs clearance and customs broker services. Packair is a certified and licensed ATA carnet service provider, and a fully TSA certified cargo screening facility, licensed NVOCC, and licensed international transportation, cargo logistics, and customs house brokerage.