Change Region
California
industry news
The Latest Industry News for the Exciting World of Production.
Creative Handbook puts together a bi-monthly newsletter featuring up-to-date information on events, news and industry changes.
Add My Email
By: PACKAIR
| May 1, 2017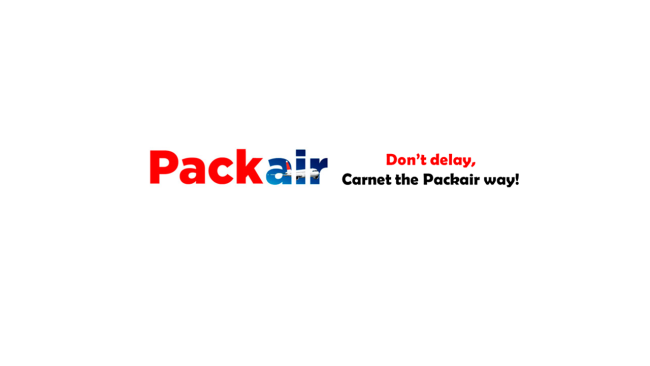 Packair has been servicing the film and television industries with industry-leading gold standard freight management services as a logistics extension to producers and shipping managers who expect safe and secure transport of set materials, theatrical film props, camera and lighting equipment, AV tech, costumes, makeup, and vehicles to any venue or location.

Since 1973, Packair has been servicing major and independent production studios with transportation logistics for equipment, lighting, camera, sound, vehicles, film props, costumes, makeup, and return of rentals. Packair is internationally known for its transportation and logistics expertise. We understand your needs, provide you with the optimal logistics plan, and advise you on best strategies tailored to your exact requirements. No matter how complex your shipping needs, Packair's team of experienced specialists will provide timely and secure transport per your needs.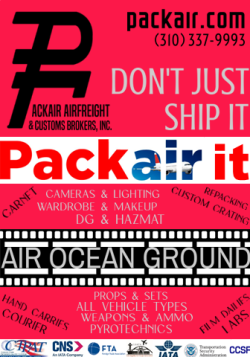 From A-Z, Packair is alongside your Production Manager. From the beginning of film location scouting to providing time-sensitive services, Packair is committed to service excellence, dedicated to providing you with the best options in transporting your precious cargo promptly and securely.



Ship with the middle man,
expect delays and surprises.
Ship with Packair,
receive cargo on-time, no surprises.



Packair's logistical expertise plays an integral part in making the seemingly impossible a reality for thousands of film and television productions. Rated best in service and communication, we take pride in serving you and providing successful transport of your precious cargo. Packair's licensed and certified packing and crating experts, along with our TSA Certified Cargo Screening Facility (CCSF) make Packair the easy choice to handle A-Z under one roof. For the most fragile, to the rare one-of's, to the oversize or high-value, Packair provides safe and secure transport, every time.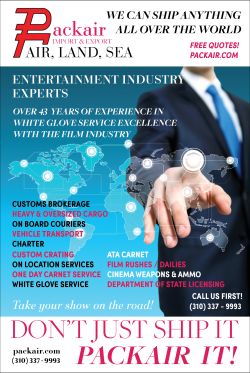 Packair regularly moves technical equipment, audio and visual, entire film sets, camera and lens rentals recoveries and returns, crew and staff charters, custom crating and repacking, costumes and makeup for pre-production fittings and dailies for shoots, film dailies - film reels or hard drives - and white-glove deliveries for precious high value items. Whether you need temporary export and import via ATA Carnet service, customs clearance, documentation, or permission for special items, Packair coordinates and arranges A-Z with dedicated and assured clarity of communication with you, tailored to your requirements, so you can focus on your production.

Packair's specialty is understanding your requirements and making it happen. Packair can literally ship anything, anywhere. Every shipment is unique, and Packair brings all our experienced and dedicated knowledge to provide the optimal transport, carefully strategized to meet your exact requirements. From large international shipments, to ensuring timely daily hot rushes, each of your needs matter and our experienced staff will advise you on your best options tailored to your shipping requirements.

Whether you are working on a blockbuster film production, or a tightly budgeted commercial, Packair's approach makes sure all your requirements are serviced. Call (310) 337-9993 today to learn more! Or visit us for a free quote request now via https://www.packair.com/rate-inquiry/


Skip the middle man, ship with the source!

Don't just ship it, Packair it!