industry news
The Latest Industry News for the Exciting World of Production.
Creative Handbook puts together a bi-monthly newsletter featuring up-to-date information on events, news and industry changes.
Add My Email
By: PACKAIR
| April 17, 2017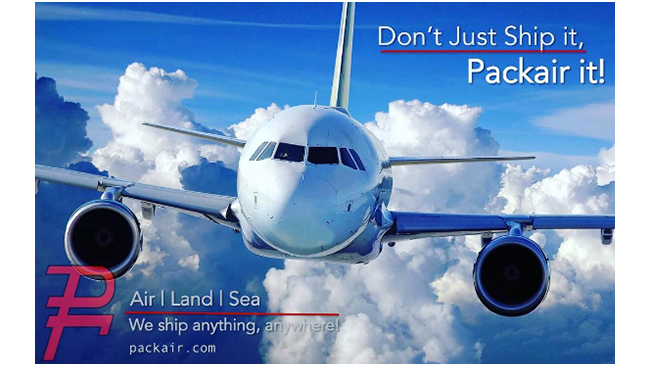 Our Knowledge and Experiences in International Logistics Services.
Through our high standard of care in the full range of international logistics services we provide, we have built a long lasting relationship with numerous high profile clients.
Due to the nature of our business in international commerce, we provide a vital link to total transportation with
international logistics services
in conjunction with freight forwarding, customs clearance, and heavy freight logistic services.
What sets Packair apart from our competitors is our unique ability to excel on special requirements as our normal practices. Nothing is too difficult for Packair...
We are the Forwarder/Broker choice for Hollywood's major studios.
We have been performing this service for over
43 years
, and our individual customer representatives have experience in clearing and acquiring permits from the U.S. State Departments for over 36 years. We are also experienced in the export and importation of sensitive material for clients such as
JPL, California Institute of Technology (CalTech), Sony Pictures Studios, 20th Century Fox Studios and Paramount Pictures
to name a few. Packair is a choice for many commercial accounts for our quick responses and easy approaches to provide solution and technical assistance associated with international logistics services.
Our International Logistics Services Story
Packair Airfreight, Inc. understands how important personalized service is to our clients. Therefore, providing time sensitive movements coupled with highly competitive rates is what distinguishes us from everyone else. We have the qualifications and capabilities to provide the most complete, professional, cost-effective and efficient International Logistics Services available.
How Packair Started.
In May of 1973, Mr. William Randazzo founded a forwarding company that would build momentum and endure, Packair. The next year, Packair joined IATA, then became a registered Customs House Broker. In 1981, Packair joined the FMC and became an NVOCC as the new millennium approached. Longevity in the freight forwarding industry means staying on the cutting edge, thinking outside of the normal constraints of logistics, but most of all, it means
tailoring our services to meet the needs of our customers.
In doing so, Packair Airfreight understands how important personalized service has become. In today's market, rates have become more competitive than ever. It is coupling these competitive rates with detailed attention to time-sensitive shipments that creates the uniquely distinguishable Packair approach to logistics. With the experience, the capabilities and flexibility of a full service air, ocean and land-based forwarder, in-house Customs Brokerage and a
fully automated, interactive website
, it is the
personal touch
that sets Packair apart. At Packair, we customize Customer service to your needs with a personal touch.
As a fully
TSA and C-TPAT certified logistics provider, Indirect Air Carrier and NVOCC
, Packair also boasts its own fleet of trucks, so you always know your shipment is in good hands. Packair offers in-house custom packing and crating as well. In keeping with this one-stop shopping and shipping approach, Packair was among the first to become a certified cargo screening facility in Los Angeles to offer customers one more time-saving, security-providing service.
Whether your precious cargo is going to Kathmandu, Antananarivo, London or just 25 miles, Packair can help. Contact us today to experience the Packair difference: don't just pack it, don't just ship it...
Packair-It!
Get a Free PACKAIR QuotePackair Airfreight, Inc.
5510 W. 104th St.,
Los Angeles, CA 90045

Tel: (310) 337-9993 | Fax: (310) 494-0707