industry news
The Latest Industry News for the Exciting World of Production.
Creative Handbook puts together a bi-monthly newsletter featuring up-to-date information on events, news and industry changes.
Add My Email
By: Susannah Greason Robbins
| October 18, 2011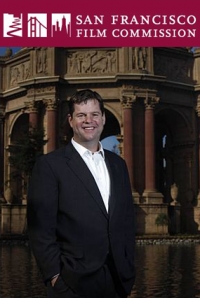 At today's meeting of the Board of Supervisors, Supervisor Mark Farrell's legislation to help draw more film production to San Francisco passed unanimously. The legislation will expand eligibility for the "Scene in San Francisco" Rebate Program to documentaries and unscripted "reality" television programming and will also lower permit fees for low budget films.

"This has always been and continues to be about jobs here in San Francisco," said Supervisor Farrell. "Our Film Rebate program has been a great success - bringing in recent films such as Milk and La Mission and television series such as Trauma. Expanding the program to meet demand will bring more jobs to our City."

"Reality television programming is getting more and more popular, and these productions are working with much larger budgets" said Susannah Greason Robbins, Executive Director of the San Francisco Film Commission. "We want to attract more of this programming, as it's seen by people around the world. Take the Money and Run, a reality program which recently shot in San Francisco, was seen by more than 4 million viewers. It's free advertising for the City, and ultimately helps bring more money to San Francisco in the form of tourism."

This legislation will also decrease film use fees to $100 a day for productions with budgets less than $500,000 for the filming of any commercial, corporate media, industrial media, video, short subject or web video. Previously, all films shooting in San Francisco paid $300 per day for a filming permit.

"We have been told that many low budget independent filmmakers that the fees are cost-prohibitive," said Robbins. "We wanted to show support for the smaller, independent productions that want to shoot in San Francisco. This legislation goes hand in hand with the work the Film Commission is doing to support local independent filmmakers with our SF Film Collective."

As a comparison, New York City has a permit fee of $300 for the whole production, no matter how many days they film - for all size budgets. In Vancouver, permits cost $100 per day. In New Mexico, they're $25 per day. In Louisiana, they're free. These are states that are already offering incentives we can't compete with.

"This legislation will make our permits more affordable and will continue to make our rebate program as attractive as possible," said Farrell. "I look forward to making sure San Francisco is a first choice destination for our film and television industry and for the health of our economy."