industry news
The Latest Industry News for the Exciting World of Production.
Creative Handbook puts together a bi-monthly newsletter featuring up-to-date information on events, news and industry changes.
Add My Email
By: NAB Show 2017
| March 23, 2017

We're excited to announce that Shira Lazar (@shiralazar) is joining the 2017 NAB Show as The M.E.T. Effect Digital Evangelist. Shira will play an integral role in this year's NAB Show - appearing on segments for NAB Show LIVE, conducting interviews with top industry creatives and some of the brightest minds across film, television, and technology, as well as reporting on the top innovations from the Show floor.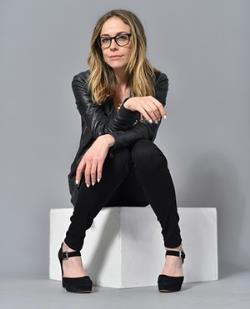 As the CEO and host of What's Trending, Shira is an influencer and navigator of the digital world and a great fit for NAB Show's first ever M.E.T. Effect Digital Evangelist. Shira's resume includes a spot on Fast Company's Most Influential Women in Technology list in addition to Huffington Post's "Women in Tech to follow on Twitter." Additionally, she has topped Variety's Women of Impact list and deemed Top Women in Digital, according to Cynopsis.

"I look forward to sharing a new side of NAB Show with the creatives, executives, and professionals that turn to NAB Show for the latest innovations across media, entertainment, and tech," said Lazar. "As someone who works within the media sphere daily, I know firsthand how vital it is to stay on top of the industry's latest and greatest - enabling me to leverage the best technologies to make the most compelling content possible."

Shira's contribution to our industry as both interviewer and broadcaster has brought her to become a familiar face on the web. She has received an Emmy nomination for her work with What's Trending and is a Streamy Awards winner and Webby Awards Honoree. Her past experiences include her work at CBS News Online, where she was the first vlogger/blogger. Her online involvement expands to hosting video content for the Grammy Awards, ABC's Digital Experience for The Oscars, Yahoo!'s daily What's So Funny among many others. Additionally, Lazar has been the face of many TV shows including HLN's "Daily Share", Reelz Channel's "Dailies" and NBC's "1st Look" and "Open House".

NAB Show Sessions Inspired by The M.E.T. Effect include:

Virtual Reality
Pushing Storytelling to the Next Level: How Content Can Drive Adoption
VR Live Streaming 360° Video: The Best Virtual Seat in the House
The Rise of Branded 360 Content & Advertising
How You Get Inside It: AR/VR/AI and Deep Learning-The Immersive New Media Landscape
The Fourth Dimension of VR Production

The Future of Cinema
Next Generation Cinema: How You Hear It - Immersive Audio
How You Get Inside It: AR/VR/AI and Deep Learning-The Immersive New Media Landscape

Sports
Sports and Business of Broadcast
The NBA's Golden Age of Innovation

Content Creation:
The Future of Live Streaming
Online Video Conference Keynote Inside CBS's Transformation to a Next Generation Content Company

Stay tuned on more to come from Shira and the 2017 NAB Show!

About The M.E.T. Effect
The M.E.T. effect redesigns the nature of how we live, work, and play. The connectivity between media, entertainment, and technology becomes more and more intertwined as we progress into the future. The NAB Show M.E.T. Effect addresses the new digital ecosystem -- bringing together visionaries, technologists, and craftsmen working to transform and accommodate the rapidly revolutionizing industry.