industry news
The Latest Industry News for the Exciting World of Production.
Creative Handbook puts together a bi-monthly newsletter featuring up-to-date information on events, news and industry changes.
Add My Email
By: Know Reality Pies
| March 22. 2017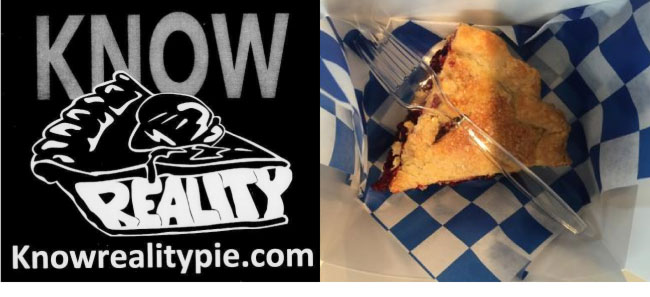 Deadline to order is April 1!
Breaking News! You can now find our pies by the slice at Civil Coffee in Highland Park! In collaboration with Room Forty/Civil Coffee, a fresh selection will arrive weekly.
We are open:
Wednesdays - 12:00 p.m. to 6:00 p.m.
& Saturdays-Sundays - 11:00 a.m. to 6:00 p.m.
or until we run out of pies

We carry pre-boxed personal pies and a few pies by slice in the shop. LA Magazine named us 1 of the 14 Pies to have in LA before you die - woot woot! And did you see Eater LA's extensive article about us in December? Check it out! And yes, we did it again! We took home 3 of the 6 Awards at the 2016 KCRW pie contest on October 2! Please also read our article in Los Angeles Magazine's Blog, The Digest, published on May 6, 2016! Additionally, see our article published October 3 in Pasadena Now! ?
All of the recent press has graciously drawn attention to our little shop and for that reason, please arrive early for best selection or order ahead to guarantee you will get pie! We are increasing our artisan pie supply to accommodate demand as best we can but we still do sell out of pie, and cannot always answer the pie phone while waiting on customers! See the weekend feature link for changing seasonal pie shop flavors! Whole pies can be ordered via the web on the links above with 72 hours notice.
Our shop is located:
5106 Townsend Avenue between Cardio Barre and Top Knot
across from Trader Joe's

We are a tiny operation with all pies individually artisan handcrafted and it is our intention to maintain the quality of our pies and to achieve that, our hours will be limited to the days listed above due to the popularity and demand for our pies plus our baking schedule. Life happens, so please check the Web and pie phone message before coming by! Until then, be happy, and eat pie! Cheers!