industry news
The Latest Industry News for the Exciting World of Production.
Creative Handbook puts together a bi-monthly newsletter featuring up-to-date information on events, news and industry changes.
Add My Email
Special Report: Top Success Secrets of 2016's Top 100 Films

By: PACKAIR
| March 16. 2017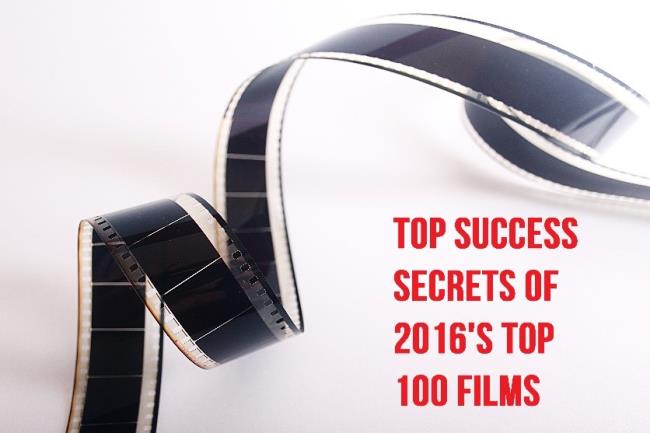 The film industry has undergone major paradigm shifts in 2016. Before we explore this analysis, let's review the status quo. According to the Motion Picture Association of America, Inc. (MPAA), the film industry has continued to generate a positive balance of trade, year over year, in every country where it does business (MPAA). The film industry not only increasingly promotes economic activities, but is also a major employer that supports millions of jobs and billions in wages. According to Statista, the U.S. filmed entertainment revenue in 2016 was at the highest it has ever been since 2012, reaching 29.93 billion U.S. dollars. PwC expects this figure to grow to 35.33 billion in 2019 (Statista). The direct-to-consumer "videoquake" is driving content distributors to create more segmented and affordable subscription rates, while apps are influencing how users experience media and entertainment as they become the primary content delivery platform (PwC). After intimately working with thousands of film and television productions since 1973, Packair is not only here to handle your shipping and logistics needs, but to also help you stay ahead of the curve.


Target geographic expansion with technology innovations and segmented data.
Nielsen reports that creative and return on investment are positively correlated (Nielsen). From 1995 to 2017, the top grossing genre has been Adventure, with a total gross of $45,515,809,156 (The Numbers). An analysis on the top grossing 100 films of 2016 shows that the average gross per film and the sum of the number of countries as film locations are positively correlated. This data validates Nielsen's findings that geographic expansion and adventuring new travel destinations are correlated with a higher average gross per film.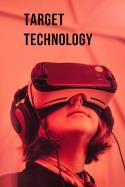 Walt Disney, who had the top performing average gross per film of $241,297,752.92, filmed in 24 countries as a sum of different film location countries per film. In the 2016 top 100 grossing films list, within the MPAA PG-13 rating category, films with 2 different country film locations had an average gross of $57,707,275.50; films with 3 different country film locations had an average gross of $153,451,898; and films with 4 different country film locations had an average gross of $229,272,030.75.

When filming in foreign countries, the most financially efficient way to transport your film equipment and production cargo is via ATA Carnet Service. Save time, because an ATA Carnet will facilitate smooth customs clearances. And save money, because you won't have to pay duties and import taxes on goods that will be re-exported within 12 months. Packair provides ATA Carnet service for those in the film industry-camera and grip equipment, cars motorcycles, wardrobe, etc., - for animal actors, for companies sending equipment to trade shows, museums shipping art on short-term loan, car enthusiasts, and much more.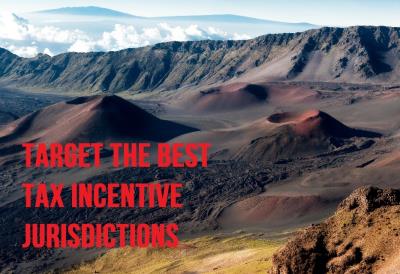 Target the best tax incentive jurisdictions for your production.
The British Film commission provides a financial incentive of 25% cash rebate and up to 80% tax relief, provided productions pass a cultural test (
No Film School
). Film France provides a financial incentive of 30% tax rebate on qualifying expenditures in France, provided passing of cultural test and minimum spend $1.5 million or 50% total production budget spent in France. Film in Iceland provides a financial incentive of 25% cash rebate on all eligible expenses, provided submission of production plan. The New Zealand Film Commission offers a 20% cash rebate on qualifying expenses, with an additional 5% uplift if your production meets requirements that prove it will boost the country's economy, provided $11 million minimum expenditure. Colombia Film Fund features a two-tiered cash rebate system - 40% for film services, and 20% for film logistical services, provided your production is partially or totally filmed in Colombia, with minimum $600,000 local expenditure. Abu Dhabi Film Commission provides a financial incentive of 30% cash rebate on production expenses, with no sales tax, provided your production passes the National Media Council content clearance.
For domestic film tax incentives, Georgia and Hawaii rank amongst the highest rated tax incentive jurisdictions (
Film Production Capital
). Georgia features a 20% transferable tax credit + 10% if production includes placement of Georgia promo logo. Compensation, included for non-residents, has a $500,000 cap (
Georgia.org
). Packair's Atlanta Film Production Shipping Division specializes in meeting the needs of your production, designed with the flexibility to adjust our services to the job at hand. Packair's experienced film logistics staff can provide a
wide range of services exactly timed to your filming schedule
. Hawaii features 20% of total qualified production costs incurred while filming in Honolulu County, and 25% of total qualified production costs incurred while filming on a neighbor island. There is a $15 million credit cap per qualified production, with a $200,000 minimum spend (
Hawaii.gov
). Delivering A-to-Z in movie production logistics and film shipping services,
Packair's service excellence
has been involved with
thousands of productions
making the impossible a reality for air charter, freight forwarding, ATA Carnet,
shipping cars
motorcycles
and
all vehicle types
,
film dailies
,
movie munitions (theatrical props) and ammo transport
,
shipping movie props
,
custom crating
, and
global logistics
.
Packair
is the Forwarder and Broker of choice for Hollywood's major studios. Through our high standard of care in the full range of international logistics services we provide, we have built a long-lasting relationship with numerous high profile clients. Due to the nature of our business in international commerce, we provide a vital link to total transportation with international logistics services in conjunction with freight forwarding, customs clearance, and heavy freight logistic services. What sets Packair apart from our competitors is our unique ability to excel on special requirements as our normal practices. Nothing is too difficult for Packair!
Packair is a fully licensed and certified TSA CCSF, IATA IAC, CHB, ATA Carnet Service Provider, and NVOCC.
Packair
is a Freight Forwarder and Customs Broker servicing domestic and international shipments. Packair handles A-Z Shipping for any and all of your business needs; from Air, Ocean or Ground Shipping, Film/TV Production Transportation and Logistics, Import Customs Clearance, Warehousing, Custom Crating, Distribution and e-Commerce Fulfillment. Packair is the premier International and Domestic Film Production Shipping, Customs House Brokerage, cross-border e-Commerce Distribution, Fulfillment, International Transportation and Expert Global Logistics Company since 1973.