industry news
The Latest Industry News for the Exciting World of Production.
Creative Handbook puts together a bi-monthly newsletter featuring up-to-date information on events, news and industry changes.
Add My Email
King Kong Jumping in the Ring with Cast Trailers

By: King Kong Production Vehicles, Inc
| March 13, 2017
EXTRA EXTRA! King Kong is ROCKIN the Cast Trailers!
Features! Features! Features!
Well folks, we did it! King Kong has been dying to jump into the feature world with cast trailers and its finally time.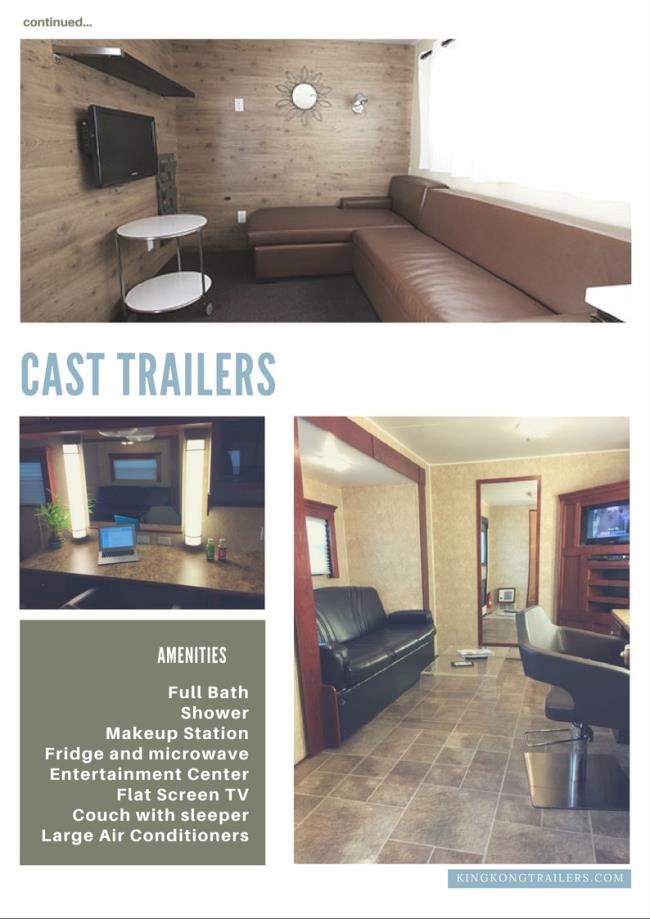 King Kong
525 Superior Ave
Newport Beach, CA 92663
kingkongtrailers.com