Screening Services Group is pleased to announce the opening of its QC Room at 8670 Wilshire, opened in December 2016, and the re-opening for regular rentals of its Sepulveda Screening Room, after being closed for long-term rental.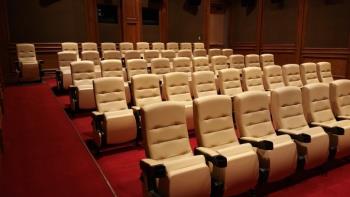 Wilshire Screening Room



QC Room at 8670 Wilshire

The QC Room at 8670 Wilshire is adjacent to the Wilshire Screening Room, the highest ranked in the nation, and is perfect for more intimate gatherings. The Room holds 20 chairs in stadium seating, is equipped with 2K projection and Dolby 5.1 and 7.1 Surround Sound. Currently, we are capable of full cinematic playback of DCP, Blu-ray, and QuickTime/AVID files at this location.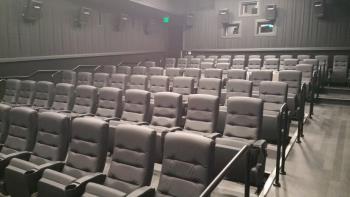 Sepulveda Screening Room

The Sepulveda Screening Room proudly serves as the premier screening room in West LA. Equipped with 4K projection and Dolby ATMOS, the room creates a dynamic cinematic experience in an expansive space holding up to 71 seats. An adjacent art gallery and beautiful outdoor patio are also available for receptions.



Rodeo Screening Room

Also available to serve your screening needs is our Rodeo Screening Room, conveniently located in downtown Beverly Hills.

For more information on our state-of-the-art screening rooms, please visit our website at