Change Region
California
industry news
The Latest Industry News for the Exciting World of Production.
Creative Handbook puts together a bi-monthly newsletter featuring up-to-date information on events, news and industry changes.
Add My Email
By: Step and Repeat LA
| February 9, 2017

Step and Repeat LA is a company that specializes in the creation of red carpet backdrops, or better known in the film and entertainment industry as 'step and repeats'. These backdrops feature an array of event sponsor logos that have been laid out in a step or diagonal pattern. Step and repeats are most commonly used for televised award ceremonies and film premieres and have become increasingly popular at grand openings, birthday parties and fundraisers.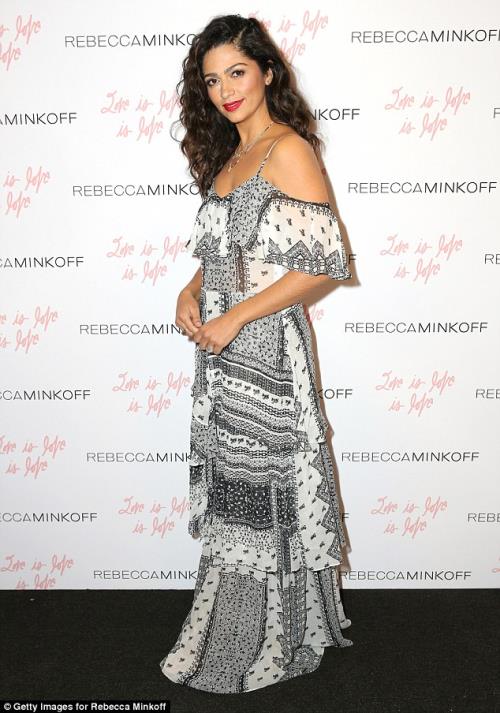 Fashion designer Rebecca Minkoff's playful and subtly edgy style can be seen on girls everywhere from downtown to uptown. Specializing in casual luxury handbags, accessories, and apparel, Rebecca grew up in San Diego designing and sewing clothes. Her skills prompted her to move to New York to pursue fashion immediately after graduating high school, which led to her launching a 5-piece apparel in 2001. Success followed after an "I Love New York" t-shirt Rebecca had designed made it onto Jay Leno's Late Night show, as well as US Weekly. After spending the next 5 years sewing t-shirts on the floor of her New York apartment, Rebecca decided to take a stab at handbags. Soon after, The Morning After bag was created, which led to even more success.
On Saturday, February 4th, Rebecca Minkoff unveiled her 2017 collection at The Grove in Los Angeles. Step and Repeat LA created an 8' x 8' media wall and red carpet setup for the star-studded event.
Ben Toth, a representative for Step and Repeat LA, had this to say, "We create step and repeat backdrops for film, music, and fashion events throughout the entire calendar year, and we could not be more excited to have created this step and repeat media wall for Rebecca's show. Media walls are a great way to bring even more attention to events, and are an absolute must... especially for something like this!"
Step and Repeat LA provides complete delivery, setup, take-down and pick-up services for all media wall purchases. For traditional banner orders shipping outside of the Los Angeles area, Step and Repeat LA provides free ground shipping. Step and Repeat LA is a one-stop-shop for all event planners, and offers a variety of additional event products including red carpet, choice of gold, silver, or retractable-belt black stanchions, plush red or black velvet ropes, studio-quality lighting, life-sized cut-outs, and much more.