Change Region
California
industry news
The Latest Industry News for the Exciting World of Production.
Creative Handbook puts together a bi-monthly newsletter featuring up-to-date information on events, news and industry changes.
Add My Email
By: The Artery
| February 1, 2017

New Film, Starring Robert Redford, Jason Segal and Rooney Mara, Will Debut on Netflix March 31
New York, NY - Renowned Art + Technology company The Artery, which employs an award winning talent base of some of the most talented digital artists in the world to design, create and produce unique and compelling visual content across all screens, contributed over 70 visual effects shots to "The Discovery." The new film, which stars Robert Redford, Jason Segal and Rooney Mara, made its world premiere at the 2017 Sundance Film Festival.
"The Discovery" will launch globally on March 31 on Netflix. The storyline behind the film is as follows: One year after the existence of the afterlife is scientifically verified, millions around the world have ended their own lives in order to "get there". A man and woman fall in love while coming to terms with their own tragic pasts and the true nature of the afterlife.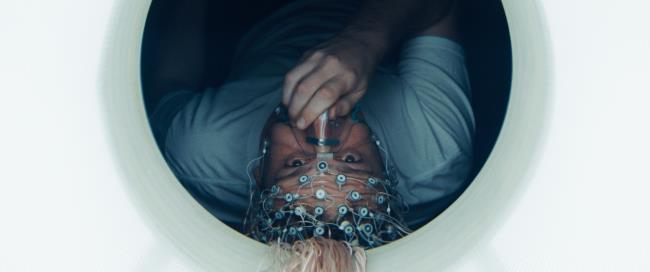 Primarily, The Artery's work for this film consisted of comping various different assets onto monitors, such as static, graphics and animation, and medical imagery. The company also did several invisible VFX shots, including crew/character removal, equipment removal, and reflection removal.
Vico Sharabani, Founder and Executive Creative Director for The Artery, said, "This was a terrific project for us to take on. The tracking and models for various scenes were imported to Flame so nothing was rendered using 3D software. This workflow allowed a handful of our artists to tackle many shots on a challenging budget and within a tight schedule."
For "The Discovery," The Artery's Lead Flame Artist Asaf Yeger used Flame for compositing, while 3DS was used for the 3D work. In particular, some of The Artery's outstanding shots on behalf of "The Discovery" were:
** Muzzle flash/blood - a character commits suicide on camera. The Artery provided a muzzle flash from the gun, as well as blood interactions coming out of the character splattering onto a light element;
** Adding lasers - several shots featured comped in lasers which had to be 3D modeled onto their faces; 3D Lasers. According to Lynzi Grant, The Artery's Head of Production, "There were several shots when Robert Redford was lying on a table under a fictional brain wave scanner. The scene called for him to have red lines projected onto his face. They were not able to achieve this practically, so we match-moved a model of a face on to Robert Redford using Boujou. This 3D tracking information was brought into the flame and projected onto his 3D face. That's how we created the laser look."
** Removing a wetsuit - removed a problematic wetsuit from Jason Segal's character, accomplished through 3D; Wetsuit. Adds Grant, "In the original shots, there was a high collar wetsuit being worn under Jason Segal's sweater. Our clients asked us to remove it in many shots. We match-moved his neck using Boujou of the wetsuit area, then retextured 3D geometry on the flame to create a new bare neck for him."
** Tattoo comping - comped a tattoo for a heavily stylized flashback video sequence;
** Transforming a parking lot into a grassy yard - achieved through heavy roto, separating out many layers of the image including characters, smoke, warped glass, and sheer curtains;
** Animating dials and comping gas in tubes - comped in smoke elements which filled a glass tube and animated the corresponding dials to match.
To view the teaser trailer for "The Discovery," please see: https://www.youtube.com/watch?v=rm-FjYW24JY
ABOUT "THE DISCOVERY":
"The Discovery" is a romantic sci-fi film which marks Robert Redford's first onscreen appearance at the Sundance Film Festival since "A Walk in the Woods" with Nick Nolte two years ago. In "The Discovery," Redford stars as Dr. Thomas Harbor, who's made a scientific breakthrough that shocks the world and challenges everything we know about life and death.
The film was directed by Charlie McDowell, who also co-wrote the screenplay with Justin Lader ("The One I Love"). In addition to Redford, Jason Segel, Rooney Mara, Jesse Plemons, Riley Keough and Ron Canada also star.
"The Discovery" was produced by Alex Orlovsky of A-LO Films and James D. Stern of Endgame Entertainment, and was co-financed by Endgame Entertainment and Protagonist Pictures. Executive Producers are Julie Goldstein, Lucas Smith, Mike Goodridge, Dimitra Tsingou, Hunter Gray, McDowell and co-producer Erika Hampson.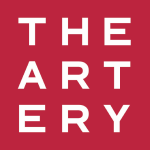 ABOUT THE ARTERY:
Based in New York City, The Artery is a highly regarded Art +Technology company that designs, creates and produces unique and compelling visual content across all screens. The company has established partnerships with iconic brands, ad agencies, and entertainment studios to create high profile and compelling visual content for feature films, TV programs, commercials, music videos and art installations.
Utilizing breakthrough technologies, The Artery's uniquely talented, curated teams -- which include its Virtual Reality/Augmented Reality unit and its Experiential arm -- also create stunning virtual reality content, experiential brand events, and 360-degree experiences for clients around the globe. The Artery offers custom-tailored A-teams and production pipelines, focused solely on efficiently achieving outstanding results.
With its global perspective, top-tier talent, newest technologies and unlimited creative capabilities, The Artery has the proven expertise to efficiently deliver extraordinary content, branding, and multimedia experiences, worldwide.
Please visit The Artery's Social Media Sites:
facebook.com/TheArteryVfx
linkedin.com/company/the-artery-vfx
twitter.com/TheArteryVFX