industry news
The Latest Industry News for the Exciting World of Production.
Creative Handbook puts together a bi-monthly newsletter featuring up-to-date information on events, news and industry changes.
Add My Email
By: Line 204
| January 9, 2017

THE HOLLYWOOD REPORTER
2016 ARTIST ROUNDTABLE
Shot on our West Stage

Subscribe for Roundtables, Box Office Reports, & More! ?? http://bit.ly/THRSubscribe
Watch More 'Close Up With The Hollywood Reporter' ?? http://bit.ly/CloseUpTHR

"We have a female protagonist that has a belly, crazy hair...thinking about my two god-daughters, what women must go through at such a young age of being ashamed of their body."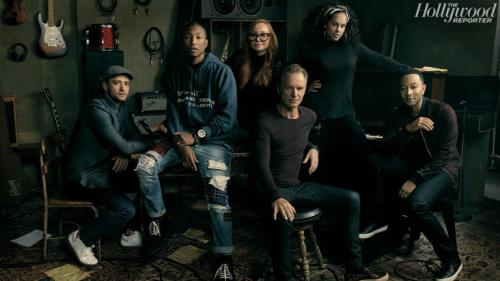 Justin Timberlake ('Trolls') is joined by 5 fellow songwriters for The Hollywood Reporter's Songwriter 2017 Oscars Roundtable including John Legend ('La La Land'), Pharrell Williams ('Hidden Figures'), Tori Amos ('Audie & Daisy'), Alicia Keys ('Queen of Katwe'), and Sting ('Jim: The James Foley Story').


The Hollywood Reporter's 2017 Oscars Roundtable season has premiered! Subscribe so you don't miss an episodes of 'Close Up' and tune in February for the FULL Songwriters Roundtable.
Watch more videos on THR.com:
http://www.hollywoodreporter.com/video
Like us on Facebook:
https://www.facebook.com/HollywoodReporter
Follow us on Twitter:
https://twitter.com/thr
Follow us on Instagram:
http://instagram.com/hollywoodreporter