industry news
The Latest Industry News for the Exciting World of Production.
Creative Handbook puts together a bi-monthly newsletter featuring up-to-date information on events, news and industry changes.
Add My Email
By: International Cinematographers Guild
| December 14, 2016
The International Cinematographers Guild (IATSE Local 600) is a national union representing 7,800 members who work in film, television and commercials as Directors of Photography, Camera Operators, Visual Effects Supervisors, Still Photographers, Camera Assistants, Film Loaders, all members of camera crews and Publicists. ICG's ongoing activities include the Emerging Cinematographer Awards and the Publicists Awards Luncheon. The Guild also publishes the award-winning ICG Magazine.
www.ICG600.com
For more information about the International Cinematographers Guild, please visit
Facebook
,
Instagram
, and
Twitter
.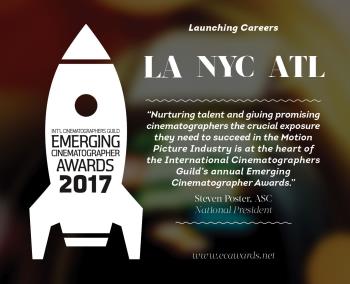 ICG's Emerging Cinematographer Awards (ECA) first screening in Chicago, IL, will be Saturday, Dec. 17, at 3 pm. Now in its 20th year, the ECAs serve as a showcase for some of our finest emerging artists. Don't miss this exciting evening of excellent short films shot by the ECA Honorees. The event is complimentary.
Location
Art Institute
Nichols Trustees Suite (2nd floor of the AI Modern Wing)
111 S Michigan Ave.
Chicago, IL 60603
Nanci Ryder to Receive President's Award at ICG' Publicists Luncheon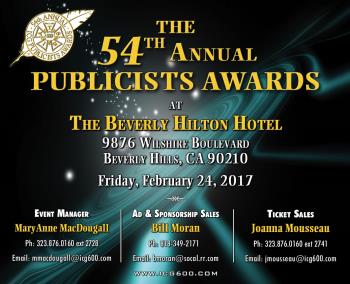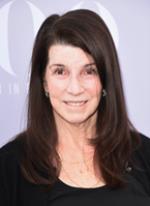 Nanci Ryder, founding partner of B|W|R Public Relations, will receive the President's Award at the International Cinematographers Guild (ICG, IATSE Local 600) Publicists Awards Luncheon to be held at the Beverly Hills Hotel on February 24, 2017.
In announcing the award, the Guild's national president Steven Poster, ASC said, "Nanci is my definition of a hero. In the midst of a remarkable career representing some of Hollywood's top stars, she learns that she has ALS, Lou Gehrig's disease. But instead of feeling sorry for herself she has led efforts and raised money to help others suffering from this debilitating sickness."
For more than three decades Nanci Ryder earned a reputation as one of the entertainment industry's most influential publicists, with an ability to recognize and cultivate emerging talent. Ryder provided public relations counsel for such clients as Renée Zellweger, Michael J. Fox, Reese Witherspoon and Leonardo DiCaprio, and during the formative years of such rising stars as Robert Downey Jr., Woody Harrelson, Demi Moore, Sarah Jessica Parker and scores of other top Hollywood talent. She mentored many of the mainstays in talent public relations, some of whom have since established impressive practices of their own. At the time of B|W|R's sale to WPP in October 1999, she had helped build B|W|R into one of the largest, independently owned entertainment public relations firms.
Apart from her professional leadership, Ryder became an outspoken advocate of breast cancer support following her own diagnosis in 2000, serving as a tireless campaigner for fundraising and research. She beat cancer in a year, but would apply the same fierce determination to another life-threatening disease when she was diagnosed with bulbar onset ALS in 2014. She has thus lost the ability to talk and walk, but her fight for a cure remains unchanged. Since 2014, Ryder has led "Team Nanci," comprised of industry peers, friends and colleagues, raising more than $433,000 for the ALS Association and its Golden West Chapter. The organization honored her efforts in 2016 by presenting her with a Heroes Award, one of many distinctions she has received throughout her career for her charitable efforts.
Winners will be announced at the luncheon ceremony on Friday, February 24, 2017. Further inquiries regarding the ICG Publicist Awards may be directed to MaryAnne MacDougall, Events Manager in the ICG Local 600 Office at 310.876.0160 X2728 or
MMacDougall@icg600.com
.
MEDIA CREDENTIALS: To request credentials to cover the red carpet, please apply online at
http://bit.ly/2fiyUki
. Deadline is Friday, February 17.
Visit our
Publicists Page
for more information about the Awards Luncheon.