industry news
The Latest Industry News for the Exciting World of Production.
Creative Handbook puts together a bi-monthly newsletter featuring up-to-date information on events, news and industry changes.
Add My Email
It's Reindeer Season at Steve Martin's Working Wildlife!

By: Steve Martin's Working Wildlife
| November 29, 2016
Very popular this year! Book now for your Holiday Party, Office Party, Church, School.... or any event. We even have a contact for a good Santa :) Sleigh also available for rent.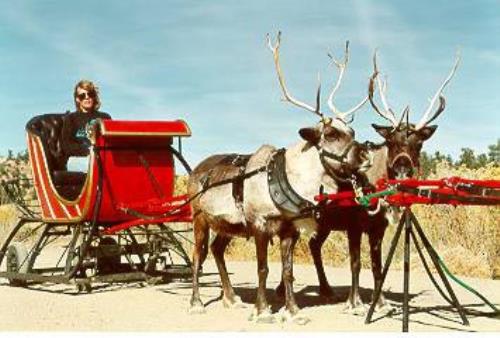 Steve Martin, founder-owner of SMWW is a seasoned veteran in the film business for near 45 years. Specializing in Exotics that we OWN, and train. Maintaining an "accident free" record knowledge beyond most, plus an amazing perception of how to set up shots, to get your shots! It takes years of experience to understand what motivates animals to perform from positive guided reward. We hand raise our animals from infants, and take them on sets so they grow up being comfortable on sets, and around crews. Our trainers are seasoned with 25 plus years of experience. Our facility is located in the mountainous area outside of LA. We are one of the last company that own "trained" Chimpanzees in the business. A few of our famous animals are: "Major" our big full mane Male lion, two lionesses, wolf or wolf pack, Bears that wrestle, cougars, foxes, skunks, a zebra, reindeer and a near total of 90 various animals for film and Education. Over twenty years ago expanded into domestics dogs, with a wide variety of professionally trained dogs. Our dogs keep busy. We maintain an excellent reputation due to the credit of our amazing trainers. For an animal is only as great as the trainer that trained them.