industry news
The Latest Industry News for the Exciting World of Production.
Creative Handbook puts together a bi-monthly newsletter featuring up-to-date information on events, news and industry changes.
Add My Email
By: L.A. Circus
| November 11, 2016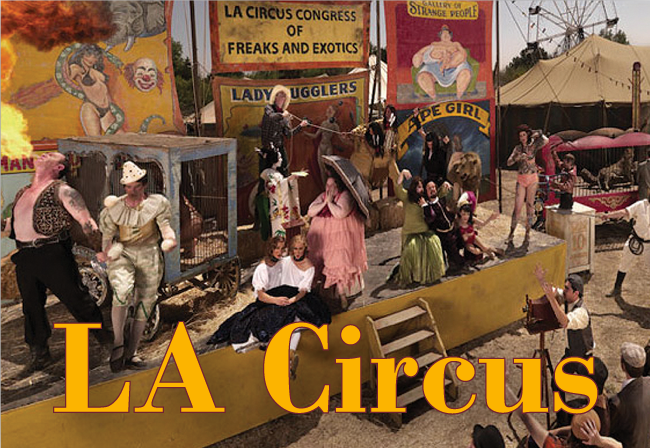 From feature films of any size, commercials, or your next private event, we have you covered.
Classic, contemporary, avant garde.Props, tents, rigging. Large selection of CARNIVAL props 1900's to present! Large collection of roschu props. Vintage to contemporary costumes. Theatrical performers available. As seen on HBO's Carnivale.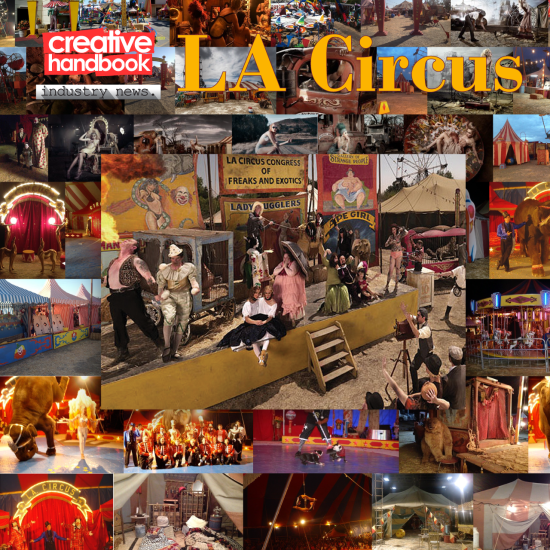 Wini McKay, Founder/ Director of the LA Circus, a presentation of the Los Angeles Foundation for the Circus Arts, is a native of Los Angeles. She knows the city and has a true love for it's culture and arts. Graduated in the LA School system including college at LA Trade Tech studying dance and management. She took her dance ability on the road with a traveling circus learning a single trapeze act from the famous circus performer, Dorothy Herbert under the watchful eye of Big John Strong and creating her own original round trapeze.
In 1986, she was honored by being accepted into the Guinness Book of World Records. After twenty years of circus experience she returned to LA to start her own entertainment consulting firm with clients such as Disney, Circus of the Stars, Yoshimoto, Kogyo Toyota, Warner Bros, Universal Studios, Dentsu to name a few. In the process of starting her own business, she realized that Los Angeles had a great need for a Circus Arts Foundation. At that time, the LA Circus was born. In the past 21 years, the LA Circus has reached international acclaim. Acts from the LA Circus have won medals in Circus Festivals around the world. The Los Angeles
Foundation for Circus Arts solely credits Ms. McKay for this progress.
Wini and Chester now run a successful prop house and circus/carnival research facility.