Change Region
California
industry news
The Latest Industry News for the Exciting World of Production.
Creative Handbook puts together a bi-monthly newsletter featuring up-to-date information on events, news and industry changes.
Add My Email
By: Set Decorators Society of America
| November 2, 2016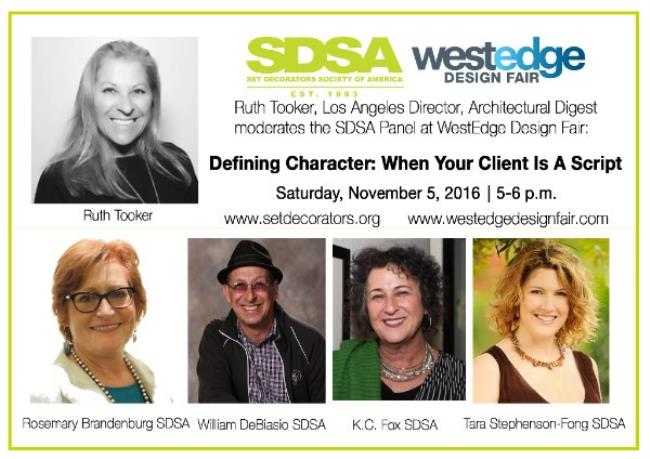 Don't miss it this Saturday, November 5
5:00-6:00 PM | Defining Character: When Your Client Is A Script presented by the Set Decorators Society of America
Interior designers have the luxury of interviewing their clients to get a sense of the environment they will create. Set decorators must develop characters from reading the script. This panel covers the process a set decorator undergoes to take characters from the page to the stage, creating environments for the story. Depending on the character, a set decorator must go into cutting-edge retail or look to a future that does not even exist, therefore setting trends. Four renowned set decorators share their stories. This is how they do it.
Moderated by: Ruth Tooker, Architectural Digest
Featuring: Rosemary Brandenburg SDSA (Kingsman 2: The Golden Circle (2017), The Hateful Eight, Transformers: Age of Extinction, Unstoppable); William DeBiasio SDSA (Pretty Little Liars, Famous In Love, Chuck, Melrose Place); K.C. Fox SDSA (Criminal Minds, The 40 Year-Old Virgin, Rock of Ages, The Girl With the Dragon Tattoo); and Tara Stephenson SDSA (The Ranch, School of Rock, Over Her Dead Body, Haunted Hathaways, That 70s Show)