industry news
The Latest Industry News for the Exciting World of Production.
Creative Handbook puts together a bi-monthly newsletter featuring up-to-date information on events, news and industry changes.
Add My Email
By: MagicSnow
| September 30, 2016

LOS ANGELES, CA - MagicSnow, the company famous for world-class snow shows and fully produced winter themed events, has re-launched its website with a sleek, new design just in time for the holiday season.

After a record year of breathtaking snow shows including a snow-filled finale for ABC's "Dancing With The Stars", real snow in Southeast Asia for McDonald's "Fun Makes Great Things Happen" campaign, and creating an epic sledding hill on Hollywood Blvd for Old Navy, MagicSnow is showcasing these projects and more on their new site at MagicSnow.com.

The redesign reflects MagicSnow's rapidly expanding production capabilities. Their real snow system is now considered the fastest and most realistic snowmaking technology in the entertainment industry.

"We wanted to make our website elegant and intuitive," said MagicSnow president Adam Williams. "Visitors and clients can see the level of work they can expect from one of our custom productions and have a seamless experience, just as they would have at one of our snow projects."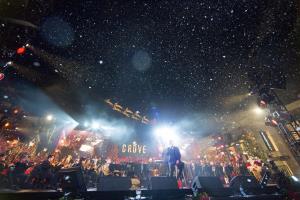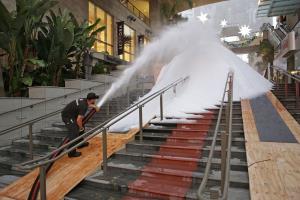 For those looking for a "quick and easy-to-use" interface to rent snow machines, MagicSnow has added an online rental department, making it the fastest way for entertainment professionals to rent snowmaking equipment.
MagicSnow.com
is the entertainment industry's key resource for information on theatrical snow, real snow, fake snow, snow machine rentals, and artificial snow effects for brand activations, shopping centers, special events, and film productions.
MagicSnow has earned a reputation for its imaginative ability to transform any space into real life winter wonderland, indoors or out. The company has collaborated with major studios, theme parks, entertainment venues, and event planners to create unforgettable and viral snow experiences for audiences all over the world. Major clients include Universal Studios, Starbucks, Mattel, Jaguar and The Walt Disney Company.
To try out the new online store, visit
MagicSnow.com/rentals
or for more information visit