MR. VINTAGE MACHINE SPECIALIZES IN GETTING THE VINTAGE OR SPECIALTY VEHICLE YOU NEED TO FULFILL THE VISION OF YOUR PRODUCTION.

THE MENU SPECIALIZES IN CLASSICS, HOT RODS, CUSTOMS, LOWRIDERS, MOTORCYCLES, CHOPPERS, AND SPECIALTY CARS.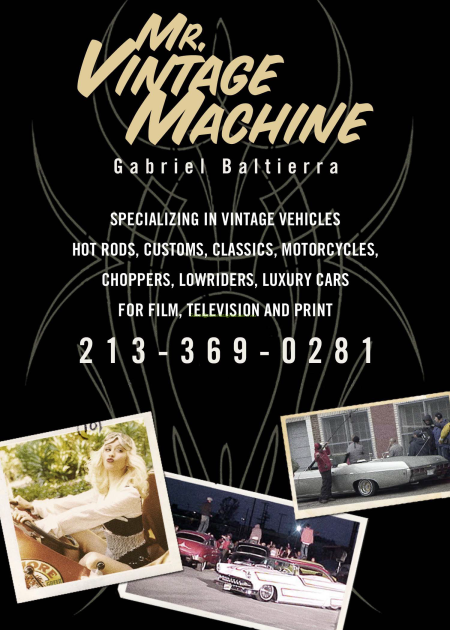 LOOK OVER OUR CARS. FLIP THROUGH THE PHOTO ALBUMS ON OUR WEBSITE. IF YOU DON'T SEE THE CAR YOU NEED, I'LL FIND IT FOR YOU.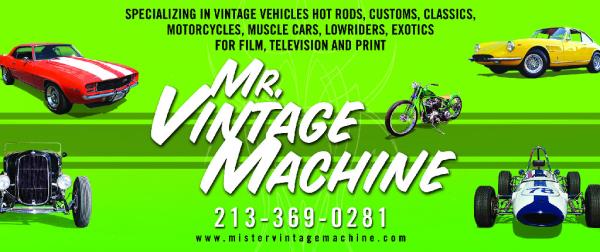 We continue to update our inventory with more and more vehicles, so check in regularly for all the additions!

Would you like your vintage vehicle included on the roster? Email me pictures!