industry news
The Latest Industry News for the Exciting World of Production.
Creative Handbook puts together a bi-monthly newsletter featuring up-to-date information on events, news and industry changes.
Add My Email
By: Bob Strauss, Daily News Staff Writer
| September 28, 2011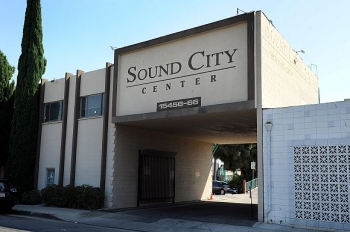 Nirvana's "Nevermind" turns 20 today, and while the band famously hailed from Seattle, its grunge rock masterpiece was very much a product of the San Fernando Valley.

What rock critics consider one of the top 20 greatest albums of all time was recorded at Van Nuys-based Sound City Studios, a family business that in May ended its 40-plus-year run as the musical home of some of rock's biggest acts.

Since then, music industry types have been lamenting the passing of the place where key albums by Fleetwood Mac, Tom Petty, REO Speedwagon and Johnny Cash, to name just a few, were made.

"There's magic in those walls ... I mean, there was - there isn't anymore," said Art Alexakis, whose band, Everclear, recorded the last album made in Sound City.

"Mainly because it was the place where `Nevermind' was recorded," Alexakis explained. "And `Rumors' was recorded, and `Heaven Tonight' was recorded, and Rage Against the Machine's first album - I mean, you just go down the list. It's amazing what that room sounded like."

Full mourning, however, is perhaps unnecessary. Sound City is still a thriving little entertainment lot run by the Skeeter family, which has been in charge since Neil Young laid some tracks for his breakout third album, "After the Gold Rush," in 1970.

"In May, we transitioned from being a commercial studio which is open to anybody who calls up - and where you had to search to find business all the time - to being a private studio rented full time to two different producers," said Sandy Skeeter, 49.

She described herself now as essentially a property manager for the two-building complex that also houses additional sound studios, green screen and foley (film sound effects) stages, a smartphone app company and 20-some offices.

Rooms have new look

But while you can still record music in the historic Sound City rooms, you won't be doing it with the custom, 1970s Neve 8028 sound board, or vibrating off of the old walls and peeling floor tiles that many swear made for the best drum sounds in the sonic universe. The rooms have been completely refitted by the new occupants and Nirvana drummer Dave Grohl bought the vintage Neve console.

"He was very humble about it," Sandy recalled. "Dave said, `Thank you so much for the opportunity to own the board. I wouldn't even have the computer I'm sending you this email on if it wasn't for this board.'

"I think there were a few other things that went into the record beside the board, like their songwriting and their playing and production. But he's just the right person to have the board."

Nirvana's second album was released on Sept. 24, 1991, and quickly built momentum based on the strength of its first single, "Smells Like Teen Spirit." It set the standard for the 1990s grunge movement and sold some 30 million copies over the years.
Less than three years after it brought alternative rock into the commercial mainstream, the band's troubled frontman, Kurt Cobain, committed suicide.

A little madness

Despite all the madness that ensued after the Butch Vig-produced "Nevermind" became an instant generational phenomenon, early Sound City partner (and Sandy's dad) Tom Skeeter didn't recall any significant misbehavior during the recording. The one, goofy act of larceny took some time to even register.

"When Evel Knievel did that jump over the Snake River, he did an album to commemorate it," said Tom, 79, whose studio recorded the motorcycle daredevil's stab at pop glory.
"Kurt Cobain was a huge Evel Knievel fan. So when Nirvana was there, he absconded with our tapes! We heard that rumor for years and we didn't know if it was true or not, but then somebody wrote a biography and it was in the book."

Things went relatively sedately for a place frequented by so many rock stars, though there was a little madness over the years. Convicted mass murderer Charles Manson, who at one point had rock aspirations, recorded demos there a year before Tom became involved with the operation. Also, following one all-nighter, a deranged bongo player set off a brief hostage situation at the studio.

Ghost from Big Band Era

Even the resident ghost is well-behaved, although he has been known to mess with the lighting and sound equipment -- when particularly loud hair bands recorded.

"I've seen the Sound City ghost," music producer John Paterno admitted. "I was producing the Black Mollys' record. I was sitting out in the big room with the band while they were doing a take. I looked up for a second, and just out of the corner of my eye it looked like somebody was walking through the middle of my room!

"The take's going, the music's going, I've got headphones on, I'm taking notes. My first thought is, who is walking through the middle of my session? So I looked up again, and nobody's there."

No, it wasn't Cobain. The figure Paterno later described looked and dressed like a former Sound City engineer named Joe Leahy, whose musical tastes were set during the Big Band Era.

Paterno, who produced the last session (a Yamaha Guitars promo) at Sound City before it was refurbished, is much more haunted by fond memories than by any ghost.

"It was one of those places that you could always go to and know you were going to get quality results out of," the producer said.

"I'm not sure that everybody who's worked there got it, but the people who did get it loved the place. It was one of the few places in town that I would go into and be able to just push up a couple of faders and get a sound. I would put up drum overheads, and you felt like you were almost done just by putting up a couple of mics."

Economics of the ever-collapsing music business are what led to the change.

"We did it just because we were getting killed," Sandy said. "Record budgets back in the day were hundreds of thousands of dollars. Now, some of our most famous producers - Grammy Award winners, million-selling albums - are like `Sandy, they gave me $40,000 to make the record and the guy has to sleep on my couch!"'

She pointed out, though, that her little campus is still thriving, and the new Sound City Studios, well, sound great.

"There will always be ongoing recording done in those studios," she said. "It is not dead, just different."