industry news
The Latest Industry News for the Exciting World of Production.
Creative Handbook puts together a bi-monthly newsletter featuring up-to-date information on events, news and industry changes.
Add My Email
Markus Davids, SOC: Underwater Production

By: Markus Davids, SOC
| September 19, 2016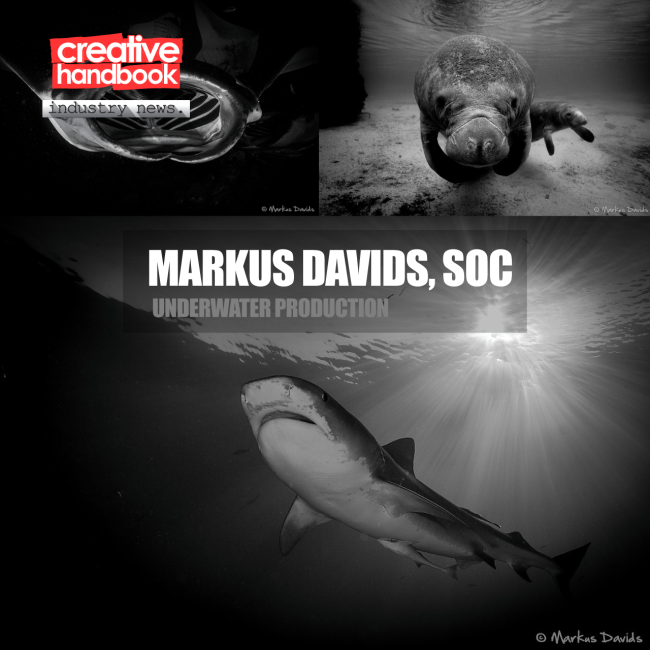 Markus Davids, SOC specializes in underwater cinematography as well as underwater photography. He has worked for ESPN, FOX, NBC, USA Network and has done camerawork for directors such as Willi Bogner (James Bond), Robert Peters (Ocean's Eleven) , Darryl Phinnessee (Michael Jackson), and David Staiton (Heroes). He recently completed the feature film "BoardRoom" as the underwater cinematographer and director.

When not traveling around the world to shoot underwater wildlife, he is developing production equipment for his company:

Markus resides in Los Angeles, California.
818.662.0613