industry news
The Latest Industry News for the Exciting World of Production.
Creative Handbook puts together a bi-monthly newsletter featuring up-to-date information on events, news and industry changes.
Add My Email
By: Rolando Nichols
| September 15, 2011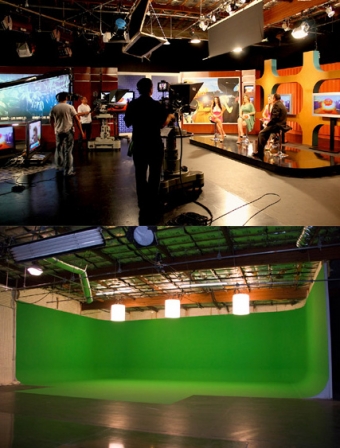 In an endlessly changing world where cutting-edge is paramount for media production, CENTRO NET offers a top-of-the line South Bay alternative for those looking to shoot outside of Hollywood or the San Fernando Valley, but still stay close to LAX and Raleigh Studios. "Our location in Torrance allows us to offer our clients a much more competitive price on everything and not have to worry about parking," said Rolando Nichols, founder of CENTRO NET Productions. "We are seeing more and more production companies coming to us in the South Bay because we understand production and we are flexible, allowing our clients to bypass the corporate bureaucracy that so often raises prices and interferes with creativity. Quite simply, they get more for their money."

CENTRO NET offers a streamlined, state-of-the-art, high-end production facility that can make any vision into reality. The company was founded in 2007 by media executive and Peabody Award winning journalist Rolando Nichols. CENTRO NET offers stage and green screen rentals, a full HD control room with fiber connectivity to all major hubs, edit stations and plenty of space for productions offices. Most importantly, CENTRO NET understands how to interface with clients at any stage of production.

CENTRO NET currently produces a live daily TV show for a local independent station in Los Angeles and regularly produces commercials, web-episodes and corporate videos. CENTRO NET Productions is a part of the broadcast team for the "Rose Parade" and the offers on-location production services for live sporting events, award shows, concerts and special events.

"Clients shooting at our location are doing work for National Geographic, the Discovery Channel, Univision, and many different advertising agencies. It is exciting be a part of the diversity of work being done in the whole South Bay area and specifically in Torrance." said Rolando Nichols, the owner and day-to-day manager of the studio. For more information call Mr. Nichols directly at 310-237-5653 or visit www.centronetproductions.com.