industry news
The Latest Industry News for the Exciting World of Production.
Creative Handbook puts together a bi-monthly newsletter featuring up-to-date information on events, news and industry changes.
Add My Email
By: Ant Farm
| July 8, 2016

Los Angeles, CA - Ant Farm, a preeminent, creative advertising and marketing agency renowned for specializing in high profile entertainment and brand campaigns, has named longtime entertainment marketing executive Cary Sachs as President, Television & Streaming - a newly created post. The announcement was made today by Melissa Palazzo Hart, President, Ant Farm.

In his new position, Sachs will be responsible for growing and maintaining Ant Farm's Television & Streaming division, overseeing the agency's staff of highly creative editors, graphics artists and production professionals.

Most recently, Sachs had been the Chief Marketing Officer and Senior Vice President at Pongo, an award winning television marketing agency in Hollywood. His clients include Freeform, Twentieth Television, Disney Channel, National Geographic Channel, NatGeo Wild, Disney XD, GSN and Freemantle, as well as the FOX, ABC and CBS television networks.

Palazzo Hart said. "Cary has tremendous experience in entertainment marketing across all channels. He joins us at a perfect time, as we are expanding and developing immersive content for streaming channels and services. I am thrilled to have Cary join our team."

Adds Sachs, "Ant Farm is a great fit for me. I have admired their work for many years. I'm looking forward to being able to offer my clients all services from this incredible agency, including social and experiential marketing campaigns."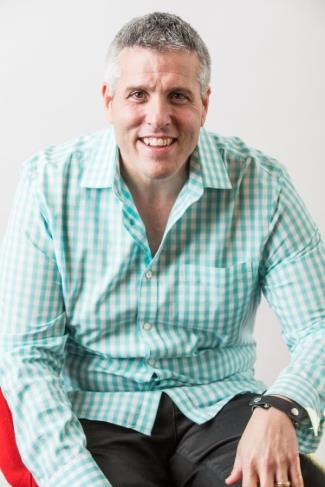 CARY SACHS
ABOUT CARY SACHS:
Cary Sachs is an award-winning television executive who has worked in the entertainment industry for more than 18 years. Sachs has earned eight Telly Awards, four Mobius Advertising Awards, two Key Art Award nominations, and ten PROMAX International Gold Medallion Awards - the award of excellence in its field.
Most recently, Sachs had been Chief Marketing Officer and Senior VP at Pongo, working on behalf of such top clients as Disney Channel, Disney XD, Disney Junior, Disney/ABC Domestic Television, Twentieth Television, National Geographic Channel, NatGeo Wild, GSN, Freemantle, as well as the CBS and FOX networks.
Sachs began his career with New Wave Entertainment. He quickly rose through the industry ranks, and was next hired as Lead Editor by Studio City Productions, where he worked from 1994 -2001. At Studio City, Sachs was promoted to Director of Comedy Promotions. During this time, the Hollywood Reporter recognized him as "One to Watch" in the area of talented, future broadcast executives. In one year, Sachs won a total of 10 awards for his work - giving him a reputation of becoming one of the most sought after editors in the broadcast marketing industry.
Years later, Sachs joined Trailer Park, the largest multi-media marketing agency in Hollywood. He was hand-picked by Trailer Park to become its Vice President and a Co-Founder of Trailer Park TV, a division specifically designed for broadcast and on-air promotion marketing. He was in-house with Trailer Park from 2001 - 2005.
Sachs' fellow members of the Academy of Television Arts and Sciences once voted him the #1 most influential executive in broadcast marketing. He was also praised in Variety, touting his "one-of-a-kind audiovisual signature; one of the most dynamic styles in the promo business." CBS called him "one of the best in comedy promotion!" And his peers at Promax/BDA once named him "the most motivational executive in broadcast marketing."
Sachs earned a BA Degree from Kent State University in Film Production and Studio Art, and an MFA Degree in Film Production from the University of New Orleans.
ABOUT ANT FARM:
Ant Farm is a full-service agency specializing in entertainment marketing and content creation. By combining a collective of specialists including storytellers, strategists and artists with large-scale production resources, Ant Farm is uniquely positioned to create, market and distribute content for its diverse client portfolio of major brands and top entertainment companies. With captivating and emotionally resonant content creation at the center, Ant Farm pushes the boundaries of technology, creativity, and innovation in order to deliver not just memorable advertisements but unforgettable experiences. Headquartered in Los Angeles, Ant Farm is a wholly-owned subsidiary of Omnicom, an inter-connected global network of leading marketing communications companies, comprised of the best talent, creativity, and technology, serving some of the world's most iconic and successful brands in a 24/7/365 world. See:
www.antfarm.net