industry news
The Latest Industry News for the Exciting World of Production.
Creative Handbook puts together a bi-monthly newsletter featuring up-to-date information on events, news and industry changes.
Add My Email
PRODUCERS GUILD OF AMERICA ANNOUNCES TWO "CONVERSATIONS WITH..." CHUCK LORRE WITH ROBERT & MICHELLE KING, AND JOE & ANTHONY RUSSOFOR THE 2016 PRODUCED BY CONFERENCE

By: PRODUCERS GUILD OF AMERICA
| May 19, 2016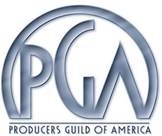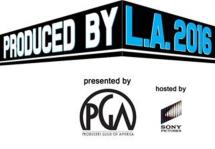 ADDITIONAL SPEAKERS INCLUDE TRACEY EDMONDS, PAUL FEIG, MARK GORDON, HAWK KOCH, DAN LIN, JEFFREY STOTT AND MORE

REGISTRATION IS NOW OPEN FOR ALL SESSIONS

LOS ANGELES - The Producers Guild of America (PGA) announced two new Conversation with sessions and a slate of additional speakers confirmed to participate in the 8th annual Produced By Conference (PBC). The recently added Conversations with will feature an intimate discussion between legendary sitcom creator Chuck Lorre and producing partners Robert & Michelle King, as well as an in-depth conversation with box office hit-makers the Russo Brothers.

The 2016 Produced By Conference offers more than 30 panel discussions, mentoring roundtables, networking opportunities and workshops designed to foster connections and provide key insights into today's production marketplace. PBC takes place Saturday, June 4 through Sunday, June 5 and is hosted by Sony Pictures on its studio lot in Culver City, CA.

The Producers Guild also announced newly added speakers for Produced By 2016. In alphabetical order, they include:

•Tracey Edmonds, CEO and President, Edmonds Entertainment; Co-Host, Extra; JUMPING THE BROOM, "With this Ring"
•Paul Feig, Principal, Feigco Entertainment; GHOSTBUSTERS, SPY
•Mark Gordon, CEO, The Mark Gordon Company; SAVING PRIVATE RYAN, STEVE JOBS
•Pete Hammond, Columnist and Chief Film Critic, Deadline Hollywood
•Jo Handelsman, Associate Director for Science, White House Office of Science and Technology Policy
•Richter Hartig, Senior Vice President, Original Programming, Production Finance, Starz
•Michelle King, King Size Productions; "The Good Wife," "BrainDead"
•Robert King, King Size Productions; "The Good Wife," "BrainDead"
•Hawk Koch, Principal, The Koch Company; SOURCE CODE, PRIMAL FEAR
•Dan Lin, Principal, Lin Pictures; THE LEGO MOVIE, SHERLOCK HOLMES
•Chuck Lorre, Chuck Lorre Productions; "The Big Bang Theory," "Mom"
•Brian O'Shea, CEO, The Exchange
•Anthony Russo, Principal, Getaway Productions; "Community," "Happy Endings"
•Joe Russo, Principal, Getaway Productions; "Community," "Happy Endings"
•Michael Schneider, Executive Editor, Indiewire
•Christopher Spicer, Partner, Akin Gump Strauss Hauer & Feld LLP
•Jeffrey Stott, EVP of Production, Bold Films; NIGHTCRAWLER, WHIPLASH
•Judith Williams, Global Head of Diversity, Dropbox
•Joseph Woolf, Owner, Trowbridge Capital

Full list of sessions includes:

•2nd SEASON AND BEYOND: HOW TO SUSTAIN YOUR UNSCRIPTED SHOW
•20 SECONDS TO DISASTER: CREATING A SAFE PRODUCTION TO PROTECT YOUR CAST & CREW Sponsored by HUB Entertainment Insurance
•360 PROFILE: ALL DEF DIGITAL
•THE ART AND CRAFT OF PITCHING FOR FILM
•THE ART AND CRAFT OF PITCHING FOR TELEVISION
•CONVERSATION WITH: ELIZABETH BANKS & MAX HANDELMAN Sponsored by VER
•CONVERSATION WITH: MORGAN FREEMAN & LORI MCCREARY Sponsored by PRG, Production Resource Group
•CONVERSATION WITH: JOE & ANTHONY RUSSO
•CONVERSATION WITH: JOHN LANDGRAF & NOAH HAWLEY
•CONVERSATION WITH: CHUCK LORRE AND ROBERT & MICHELLE KING
•EVERYTHING YOU ALWAYS WANTED TO KNOW ABOUT VIRTUAL REALITY BUT WERE AFRAID TO ASK
•FIELD OF VISION: HOW NEW TECHNOLOGIES ARE REDEFINING CINEMATOGRAPHY AND FINISHING Sponsored by ARRI and Technicolor
•FUTURE PROOFING YOUR PRODUCTIONS Sponsored by Light Iron, A Panavision Company
•THE IMPACT OF CLOUD TECHNOLOGY ON TODAY'S POST WORKFLOWS Sponsored by Box
•INTEGRATING SOCIAL MEDIA AND MOBILE INTO YOUR MARKETING AND DISTRIBUTION CAMPAIGNS
•IS THE SKY FALLING?: THE CHALLENGES AND OPPORTUNITIES FACING INDEPENDENT FILM PRODUCERS
•MEET THE BUYERS: AMAZON/ HULU/YOUTUBE
•THE NEW CREATIVES: HOW THESE 'FIRST TIMERS' GOT IT RIGHT
•A SEAT AT THE PRODUCTION TABLE: WHICH PROJECTS GET FINANCED? Sponsored by Entertainment Partners
•SHOOTING OVERSEAS? HOW TO FIND THE BEST LOCATIONS, PARTNERS AND PRODUCTION INCENTIVES Sponsored by Delta Air Lines
•SOCIAL CHANGE AND THE BOX OFFICE: THE POTENTIAL OF GENDER PARITY, DIVERSITY AND STEM Sponsored by SAG-AFTRA
•THE STATE OF FINANCING FILMS TODAY Sponsored by Pacific Mercantile Bank
•TOP 5 THINGS EVERY PRODUCER SHOULD KNOW Sponsored by Momentous Insurance
•WORKING WITH THE MILITARY FROM SCRIPT TO SCREEN

The 360 Profile roundtable discussion with Steve McQueen & New Regency's Brad Weston and Pam Abdy is no longer part of the Produced By 2016 lineup.

The PBC's Mentoring Roundtables, sponsored by Panasonic, are now open for registration and include sessions with the following mentors:

•Jeremy Alter, TOUCHED WITH FIRE, INLAND EMPIRE
•Keith Arem, CEO, PCB Productions; "Call of Duty," "Phoenix Incident"
•Daniel Hammond, CCO, Broad Green Pictures
•Courtney A. Kemp, "Power"
•Michael London, Principal and Founder, Groundswell Productions; MILK, SIDEWAYS
•Gary Lucchesi, President of the Producers Guild of America; THE LINCOLN LAWYER, MILLION DOLLAR BABY
•Chris Moore, Principal, The Media Farm; "The Chair," "Project Greenlight"
•Clay Newbill, Founder & President, 310 Entertainment; "Shark Tank," "Brain Surge"
•Ted Schilowitz, Futurist, 20th Century Fox and Chief Creative Officer, Barco Escape
•Molly Smith, Partner, Black Label Media; DEMOLITION, SICARIO
•R. Decker Watson, Jr., Co-Executive Producer, "Deadliest Catch" (Original Productions)

* The above speakers, panel topics and mentor roundtables are subject to change.

Official sponsors include Sony Pictures; Cadillac, the Official Auto Partner of the PGA; Delta, the Official Airline Partner of the PGA; PRG Production Resource Group; Branded Entertainment Network (BEN); Panasonic; AMC Networks; ARRI; Background Images; Box; CAPS; Coca-Cola; Don Francisco's Coffee; Emmett Furla Oasis Films; Entertainment Partners; Film in Iceland; Film US Virgin Islands; Freixenet Cava; Heineken; Hilton Worldwide; Honolulu Film Office; HUB Entertainment Insurance; Indiepay; Intuitive Aerial; Light Iron; Marriott International; Minnesota Film & TV Board; Momentous Insurance; Pacific Mercantile Bank; Produce Iowa; Proximo Spirits; Ramo Law PC; Reel Security; SAG-AFTRA; SAGindie; SmartSource; Technicolor; The Molecule; VER; and Wanda Studios Qingdao.

Produced By Conference 2016 is chaired by PGA members Ian Bryce, Tracey Edmonds, Mark Gordon, Marshall Herskovitz, and Rachel Klein. The Produced by 2016 team includes Supervising Producer Barry Kaplan (EKG, Inc.), Program Director Madelyn Hammond (Madelyn Hammond and Associates), Marketing Consultant Lynda Dorf, and Sponsorship Director Diane Salerno (Six Degrees Global).

The 2016 Produced By Conference is made possible by The PGA Foundation, The Producers Guild of America's charitable entity. The Produced By Conferences are the cornerstone events that epitomize the Foundation's core mission, to educate and inspire those working in the producing profession. To review highlights from previous PBCs and to receive news and the latest programming updates for Produced By Conference 2016, please visit the Guild's official website and follow its social media channels for the event:

Website: http://www.ProducedByConference.com
Twitter: @Produced_By
Facebook: www.facebook.com/ProducedByConference
#ProducedBy2016

About the Producers Guild of America (PGA)
The Producers Guild of America is the non-profit trade group that represents, protects and promotes the interests of all members of the producing team in film, television and new media. The Producers Guild has more than 7,000 members who work together to protect and improve their careers, the industry and community by providing members with employment opportunities, seeking to expand health benefits, promoting fair and impartial standards for the awarding of producing credits, as well as other education and advocacy efforts such as encouraging sustainable production practices. For more information and the latest updates, please visit ProducersGuild.org, www.PGAGreen.org, and www.PGADiversity.org, and follow us on Twitter @Produced_By.