industry news
The Latest Industry News for the Exciting World of Production.
Creative Handbook puts together a bi-monthly newsletter featuring up-to-date information on events, news and industry changes.
Add My Email
By: Megan Cahill, College Factual - USA TODAY
| May 6, 2016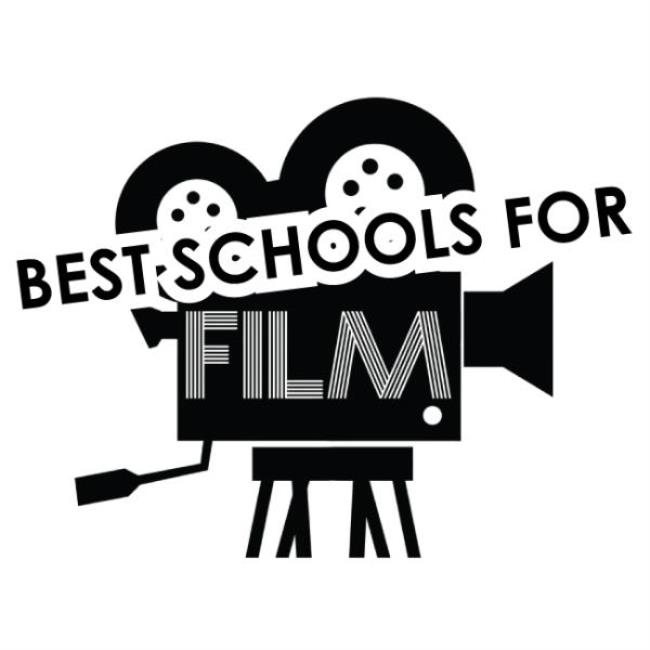 Some students like to stand in the spotlight, while others shine behind the camera. If you prefer looking through a lens, a film, video and photographic art major may be for you.

Classes within this major prepare graduates for careers in cinematography, film production, photography and the visual arts.

Students interested in visual arts will take classes that expose them to filming, editing and production techniques. Classes in production, lighting, video and picture editing, and cinematography provide the necessary skills to help students capture the world on film.

Once these skills are perfected, graduates find positions with film companies, news studios and advertising agencies or pursue self-employment.

College Factual's ranking is heavily weighted by outcomes like graduate rates, student loan default rates, and average starting salary. View the whole ranking here, and learn more about the methodology in this article. Salaries are estimates made with data from PayScale.

Note that this is a ranking of bachelor's degrees, not graduate programs.

1. UNIVERSITY OF SOUTHERN CALIFORNIA

The University of Southern California admitted its first class in 1880. Since then, it has maintained a strong reputation for providing a top education, especially in film and television production. The program offers a range of classes that develop technical skills, while also fostering creativity and storytelling.

Classes in film history develop a passion and understanding for the field, while editing, production design, web producing and cinematography introduce and perfect skills. Students from USC have done well in the film industry because of their education and proximity to many jobs. Graduates earn an average starting salary of $48,000 and mid-career salary of $72,000.

2. NEW YORK UNIVERSITY

The Tisch School of the Arts at New York University is home to the Maurice Kanbar Institute of Film and Television. Students in the Department of Film and Television take classes in film techniques while gaining professional training that leads to a Bachelor's of Fine Arts Degree.

Hand-on classes in sound image, frame and sequence, production, animation and documentary are supplemented by the school's core curriculum in writing and art history. The workshop-style classes are taught by faculty members who have experience in the film industry and prepare students for a successful career in the field. NYU graduates earn an average starting salary of $41,000 and the highest mid-career salary of $90,000.

3. EMERSON COLLEGE

Emerson College has a rich history of preparing students for careers in the visual and media arts with notable alumni including Jay Leno, Henry Winkler, Norman Lear and Doug Herzog. The school offers both Bachelor of Arts and Bachelor of Fine Arts degrees for film majors.

Emerson is also home to the Paramount Center, a unique mixed-use facility that includes a theater, a soundstage, a screening room, multiple classrooms and a residence hall that houses 260 students. In addition, Emerson provides a wide array of other video, audio, film and new media facilities to help students fully explore their creative potential. After graduation, film majors go on to earn an average starting salary of $40,000.

4. UNIVERSITY OF CALIFORNIA-LOS ANGELES

The University of California School of Theater, Film and Television is one of the top professional schools in the country. The school works to provide students with a dynamic education that pushes them to become compelling storytellers through their work behind the camera.

Classes in film history, cinematography, editing, directing, digital media and animation give students the professional training to become innovators in the film industry. Along with exceptional class offerings, majors have access to the UCLA Film & Television Archive, which is the largest university-based moving image collection in the world. This program leads to positions of leadership in the industry, with students earning an average starting salary of $43,000 and average mid-career salary of $84,000.

5. PRATT INSTITUTE

The Film/Video Department at Pratt Institute has an overall goal of developing total filmmakers. Students in the program master creating, writing, directing and editing to make them successful in their chosen careers. Classes in film techniques and technology help students learn the necessary skills for becoming a filmmaker, while drawing, creative writing, and screen writing develop an artistic mind.

Film majors at Pratt are innovators who learn to foster a creative vision from development to production. They have access to various internships and film opportunities in New York City that provide unique opportunities for real world experience. Film graduates enter the industry earning an average starting salary of $43,000, jumping to $73,000 at the mid-career level.

6. LOYOLA MARYMOUNT UNIVERSITY

The Loyola Marymount School of Film and Television was established in the 1920s and began formally teaching film and television courses in 1964. It is currently a top film school, providing students with a comprehensive and dynamic education.

Classes in current cinematic practices are blended with exposure to past film innovators to give students a complete understanding of the film industry and where it is heading. Film, TV and media studies majors are equipped with the skills and knowledge to enter a fast-paced and exciting career, earning average starting salaries of $45,000 and mid-career salaries of $65,000.

7. UNIVERSITY OF CALIFORNIA-BERKELEY

The Department of Film and Media at UC Berkeley has a strong history of offering rigorous training for careers in the film industry. The school developed a curriculum that exposes students to film theory, history and genre while teaching them about innovative film techniques.

Classes in writing, film production, animation, foreign cinema and various genres are supplemented by field studies that allow students to gain professional experience through an internship in the industry. While this program does not have a strong focus on film production, UC Berkeley offers production classes through the Digital Media Labs Consortium and access to other schools within the university.

Graduates of this program go on to find careers as film historians, critics, editors, filmmakers and production assistants, earning an average starting salary of $45,000 and mid-career salary of $77,000.

8. CHAPMAN UNIVERSITY

The Dodge College of Film and Media Arts at Chapman University is a premier film school located close to major production studios in California. The school offers an undergraduate program in both film studies and film production. Film studies focuses primarily on the history and theory of film and leads to a career as a film critic, while film production explores the technical side of shooting, editing and producing films.

Classes are taught in a workshop style, ensuring students have hands-on experience. The learning-by-doing method best prepares students to work in Hollywood because it gives them the necessary experience to become filmmakers. The state-of-the-art facilities at Chapman provide students with the most recent equipment in its sound stages, studios and editing suites. These facilities stay open 24 hours to allow students to work on projects and films. Graduates of this program earn an average starting salary of $34,000 and mid-career salary of $70,000, respectively.

9. UNIVERSITY OF MICHIGAN

The College of Literature, Science and the Arts at the University of Michigan offers an innovative screen arts and cultures (SAC) major for students who want to pursue a career in film production. This program combines academic studies and actual production work with hands-on practice accounting for approximately one-third of a student's activities.

SAC majors with a strong academic record who have shown they have what it takes to work independently have the opportunity to apply for the Honors plan. If accepted, they will be given the chance to design and develop their own original screenplay or other film-related project. Upon graduation, SAC majors earn an average starting salary of $42,000.

10. YALE UNIVERSITY

In addition to being one of the top schools for film studies, Yale also ranked #1 on College Factual's 2016 ranking of overall best nationwide colleges. Yale has been offering courses in this discipline since the 1940s, and the Yale Film and Media Studies Program (FMS) became an official undergraduate major in 1986.

The program combines courses that deepen students' understanding of the history and evolution of the film industry with studies and projects that prepare majors for a successful career in the field. Graduates go on to earn an average starting salary of $42,000 after completion of their degree.

This article comes from The USA TODAY College partner network. The views expressed in this article do not necessarily reflect the views of USA TODAY. You understand that we have no obligation to monitor any discussion forums, blogs, photo- or video-sharing pages, or other areas of the Site through which users can supply information or material. However, we reserve the right at all times, in our sole discretion, to screen content submitted by users and to edit, move, delete, and/or refuse to accept any content that in our judgment violates these Terms of Service or is otherwise unacceptable or inappropriate, whether for legal or other reasons.