Change Region
California
industry news
The Latest Industry News for the Exciting World of Production.
Creative Handbook puts together a bi-monthly newsletter featuring up-to-date information on events, news and industry changes.
Add My Email
By: Line 204
| May 2, 2016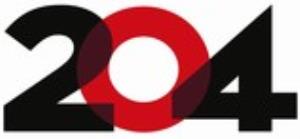 SOUTHERN HOSPITALITY, MINUS THE HILLBILLY
You may have noticed our brand new Production Supply Headquarters across the street from our West/East Stages. Line 204 is growing and so is our reputation as Hollywood's ultimate one-stop shop. Our commitment to remaining a family business and passing those values on to our clients remains the same. As 204's owner and operator Alton Butler will tell you, "We're in the relationship business first and the rental business second." And he means it. We consider our customers family, and we treat them that way.

SPECIALTY FILM & EVENT RENTALS SMOTHERED IN GENUINE SOUTHERN HOSPITALITY
Southern Hospitality is what we're offering here, folks. We stand behind anything and everything we put our new and improved "204" logo on. Maybe that's why we're the go-to guys for so many people in our industry. People keep coming back, year after year, simply because we've given them no reason to leave.




IT TAKES THE BEST TO MAKE THE BEST
Renovations are complete at our West/East Stage complex, offering genuine Hollywood sound stages with a modern design touch with a southern flare. New features include: all new black insul-quilt soundproofing, a fresh new lobby design, and our brand new "Corral Room" complete with a huge 80SF conference table and lounge space that's perfect for table reads, studio meetings and wrap parties. Plus we also have a stunning new production lounge area with added lighting, modern furniture and reclaimed wood design. Our South Stage is a short walking distance from our main West/East Stages, and is slated for its support room remodel over the summer. Combined, our stage facilities offer approx. 20,000 SF of studio and 10,000 SF of production office space smack dab in the middl'a Hollywood, for all you outta-towners who need a home-base when you're in L.A.

So whether you're shooting a technically-challenging TV spot, a groundbreaking music video or the next iconic magazine cover, Line 204's got everything a great production needs. When we say "everything," we're not talking about 10-year-old equipment held together with gaffer tape. Because if we wouldn't use it, we sure as heck wouldn't ask you to. While you're at it, leave your calculators at home. Our stages are rented on a 12 hr day with flat rates and no hidden fees.




HOLLAR AT US
When our customers give us feedback, we take it to heart. Over the years, production teams (from PAs to Directors) have offered ideas on how to improve Line 204, and it's only made us better. So, thanks, y'all. Not only for the praise, but for the constructive criticism throughout the years. It's the reason we've come so far. From the outside, we may look like a large company, but we've kept our egos in check. After all, we owe our success to you, the ever-so-loyal people in this industry that gave us a chance. So, please, keep telling us what you need, and we'll keep bending over backwards to provide it.

INFORMATION
OFFICE HOURS
M-F: 7am - 6pm
Saturday: 8am - 2pm

Phone: 323.960.0113
Fax: 323.960.0163

Email: info@line204.com

www.line204.com/