industry news
The Latest Industry News for the Exciting World of Production.
Creative Handbook puts together a bi-monthly newsletter featuring up-to-date information on events, news and industry changes.
Add My Email
By: Harlequin Floors
| May 2, 2016
Recognized as world leaders in advanced technology flooring for dance, performing arts, entertainment and display, Harlequin Floors is established worldwide with operations in the Americas, Europe, Asia Pacific and Australia. American Harlequin Corporation is headquartered in Moorestown, NJ (Philadelphia, PA region) with offices in Fort Worth and Los Angeles.

Established in 1979, Harlequin Floors' experience and reputation are founded on the manufacturing and supply of a complete range of long-lasting portable and permanent, sprung and vinyl floors. Harlequin provides the best dance and performance floors in the industry that are preferred by the world's top companies and venues.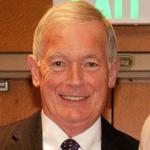 Message from President, Bob Dagger:
Bob Dagger_headshot"When I launched my company in England over 35 years ago, I aimed at designing floors for theater and dance using new, advanced materials. I am pleased to note that today, nearly all of the world's most prestigious dance companies, along with many of the world's largest venues, recognize the advantages of Harlequin floors; fewer injury risks and improvement of artists' trust in the floor."