industry news
The Latest Industry News for the Exciting World of Production.
Creative Handbook puts together a bi-monthly newsletter featuring up-to-date information on events, news and industry changes.
Add My Email
By: Tim Schmidt
| September 12, 2011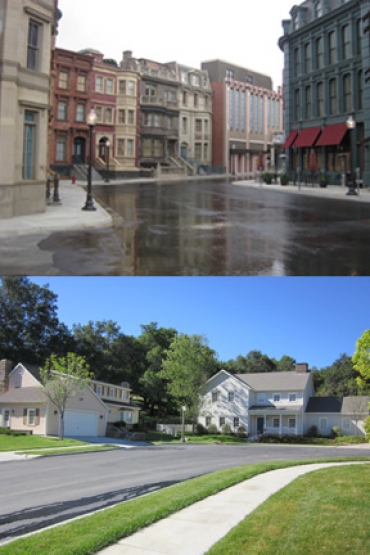 The new Urban Business District, capable of representing a wide range of cities across the United States, consists of storefronts, office buildings, governmental buildings, brownstones, a diner, and a theater. The District has varying architectural styles ranging from the 1920's through the 1960's and includes multiple cross streets and a large urban alleyway. There is also a new Residential Street able to represent various types of neighborhoods ranging from middle to upper class. This residential neighborhood includes a cross street, a cul-de-sac and 13 houses with most providing front, side and back yards. These new sets, in addition to their other diverse locations with year round green meadows, lakes, covered bridge, barns and cabins, make it a 'go-to' location for filming TV, features, commercials and still shoots. The 890 acre production facility is located on Placerita Canyon Road in Newhall, California within the 30-mile film zone and has the ability to accommodate large special effects sequences that often cannot be permitted in other locations. The Golden Oak Ranch has a 50 year film and TV history and is very excited about these new additions to this already vital motion picture ranch. Please visit us at www.goldenoakranch.com or call 661-259-8717 to book your next shoot.