industry news
The Latest Industry News for the Exciting World of Production.
Creative Handbook puts together a bi-monthly newsletter featuring up-to-date information on events, news and industry changes.
Add My Email
By: Studio Wings
| March 31, 2016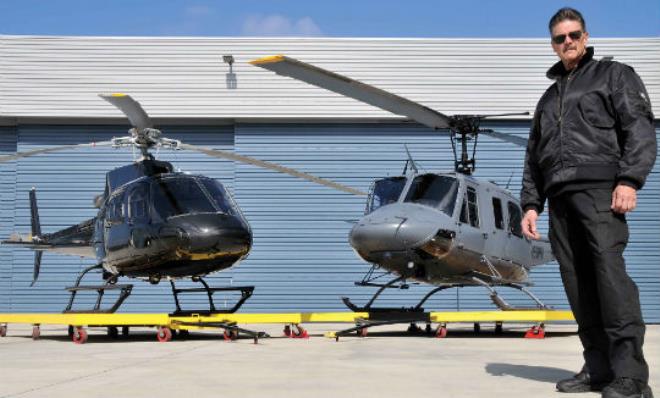 Studio Wings was featured in the March issue of Vertical Magazine.
The world of TV and movie production can certainly appear glamorous from the outside, but it takes an extraordinary amount of hard work and planning to create the final product we all see on screen. And for the small group of aviation companies who are entrusted to help make the magic happen, no detail is too small, or plan too thorough.
One of the premier providers of helicopter and fixed-wing aviation assets and services to the motion picture and TV industry is Studio Wings, Inc., located at Camarillo Airport, about 40 miles northwest of Los Angeles, Calif. One of the company's key strengths is its owner - Steve Stafford - who has a long and revered history in Hollywood. As a former director and cinematographer, he has extensive knowledge of the industry. This, combined with over 10,000 hours of flight experience in helicopters and airplanes, allows Studio Wings to perform some of the most exciting, yet safe, aviation operations on set.
The article explains in detail how aircraft are safely used on film sets...
http://www.verticalmag.com/features/features_article/Lights-cameras-rotors