industry news
The Latest Industry News for the Exciting World of Production.
Creative Handbook puts together a bi-monthly newsletter featuring up-to-date information on events, news and industry changes.
Add My Email
By: Step and Repeat LA
| March 8, 2016

Step and Repeat LA Creates Living Media Wall for an Evening with the Stars in West Hollywood.

Step and Repeat LA, Southern California's premiere provider of red carpet backdrops, or better known in the film industry as a step and repeat, serves as a one-stop-shop for all special event needs. From gold stanchions and velvet ropes, to studio-quality backdrop lighting, Step and Repeat LA has created custom backdrops and media walls for some of the biggest events in Los Angeles, including Seth Rogen's Hilarity for Charity, and Rihanna's Diamond Ball charity gala in both 2015 and 2016.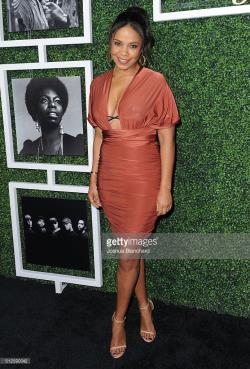 This past weekend, Step and Repeat LA was given the opportunity to create a custom, living media wall for Toast to the Arts, an evening celebrating iconic figures in black entertainment. The event was hosted at Ysabel in West Hollywood, and featured some of Hollywood's biggest stars including Halle Berry, Ice Cube, and the evening's host, Academy Award-winning artist, Common.

Living media walls are made up of a series of artificial hedge wall sections that stand at just over eight feet high and are four feet in width. The evening's display wall measured a total of sixteen feet in length, featured custom laser-cut lettering which read Toast to the Arts, along with custom-printed images of some of the evenings honorees, including Nina Simone and the crew from the hit film, Straight Outta Compton.

Cody Goetz, production coordinator at Step and Repeat LA, had this to say, "We are very happy with the final result, as living media walls are a fairly new feature on the market and setup can sometimes be challenging. Luckily, our crew pulled it off, and the customer could not have been more thrilled."

Step and Repeat LA has created living media walls for companies like Herbalife and Wella. Step and Repeat LA provides free design and layout of all red carpet backdrops and can turn any job around in 24-hours. Step and Repeat LA also provides complete delivery, setup, take-down, and pick-up services, should clients choose to go that route.


About Step and Repeat LA

Step and Repeat LA is a one-stop shop for event planners, providing high-quality step and repeat backdrops and red carpets for many events around the U.S. A step and repeat is a backdrop display that has one or more sponsor logos repeated in a step or diagonal alternating pattern. It is used for photo opportunities. Step and Repeat LA offers free ground shipping and can ship within 24 hours of approval of artwork.