industry news
The Latest Industry News for the Exciting World of Production.
Creative Handbook puts together a bi-monthly newsletter featuring up-to-date information on events, news and industry changes.
Add My Email
Pacific Motion Control: Excellence in Motion

By: Info@PacificMotion.net
| February 15, 2016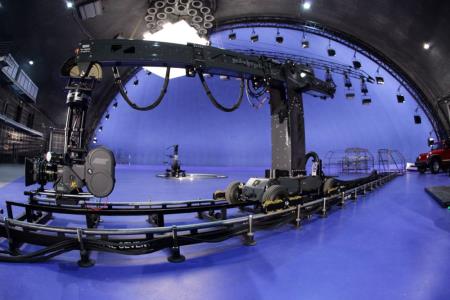 From Star Trek, to Supergirl, to commercials, to the Milano World Expo, Pacific Motion covers it all!

With each new year, the industry continues to emerge with new ideas and visions for Visual Effects Photography. Pacific Motion has shown once again that we can play an active and innovative roll in providing the necessary equipment and expertise to make these visions a reality on film.

Last year's biggest challenge for Pacific Motion was to take place at the Milano World Expo. It was there that we provided two Motion Control rigs that were each capable of moving an LED light panel, measuring 5' x 7' and weighing 160 lbs each, producing a crowd favorite video presentation, endearingly called "The Robot Show". We were not only able to accomplish this with great success, but our equipment was able to present this three minute show, 90 times a day, 7 days a week for 6 consecutive months. Please check out our rigs in action at the World Expo. https://www.youtube.com/watch?v=mplwZ9Tfau4

Pacific Motion is a leader in the Motion Control field because we continue to be innovative with the development and applications of our equipment. Pacific Motion carries the largest and most comprehensive inventory of Motion Control / Repeat equipment in the United States. With the expertise of our free lance staff, of which all have 20 plus years of experience, we are able to turn your visual effects ideas into a reality. Pacific Motion excels not only in our technical expertise but in our customer service as well. From the first phone call to the final product, working with our clients in all phases of production, we go the distance to get the job done.