Customization is our specialty

Sync slates (clapper boards) have been customized over the years incorporating engraving, silk screening and gluing the artwork to the slate board. These methods have produced marginally acceptable results.

Custom Sync Slates brings a superior product to the industry that reflects the same quality and effort you put into each of your productions.

Using the latest in advanced UV print technology, we produce full color slates that will withstand the rigors of production and serve as a long lasting memento suitable for display. We even supply a bracket to hang them on the wall or display them on a shelf.

We start with a blank slate white or clear acrylic






White Acrylic Slates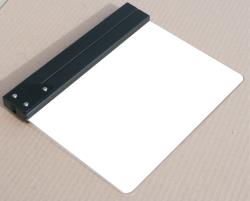 Available for traditional (dummy) slates, insert slates, time code faceplates and TCi Slates (for iPad).

Typically used when artwork consists of basic line art and text.

The artwork is printed directly onto the front of the board using the
latest UV print technology and inks.

Several advantages are realized.

- Lower price than clear acrylic slates
- Full color prints up to 5760 DPI.
- The ink (ultra violet cured) is both durable and virtually impervious to chemicals, cleaners. - The ink is light fast (will not fade) and contains no VOC's (will not harm the environment).
- Great translucency. Because we are printing directly to the acrylic there is no laminate sheet to block back lighting

Examples of white acrylic slates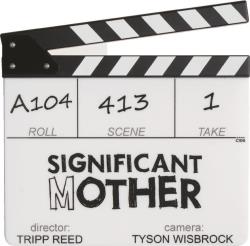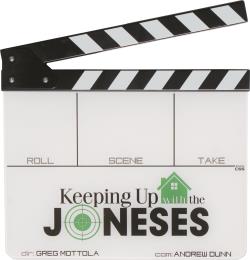 Clear Acrylic Slates

The options for creating spectacular results are even greater on clear acrylic.

First, we start with optically clear acrylic that is coated with an anti-scratch coating. This coating greatly reduces the amount of fine scratching that occurs to uncoated clear acrylic.and will allow for easier wipe-off. The result, a nearly new looking slate board at the end of production suitable for display.

We can print on the front or the back, or both. Printing on both sides creates a 3D effect, the foreground (usually text) can be printed on the front with the background images printed on the back.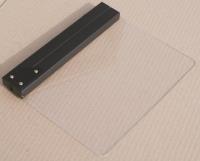 Advantages to using clear acrylic.

- Increased artwork options
- Superior clarity, your artwork is not "glued" to the back.
- Superior durability.
- Superior transparency. Because we are printing directly to the acrylic there is no laminate sheet to block back lighting
- In addition to the above, all edges on the acrylic boards are rounded over for user comfort and the center of the time code faceplate is removed to prevent glare in front of the time code readout.