industry news
The Latest Industry News for the Exciting World of Production.
Creative Handbook puts together a bi-monthly newsletter featuring up-to-date information on events, news and industry changes.
Add My Email
By: Ann Marie Cumming
| December 2, 2015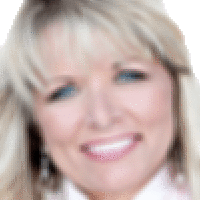 WASHINGTON, D.C. -- Successful radio host and Web entrepreneur Kim Komando will speak at the NAB Show Radio Luncheon, held Tuesday, April 19, 2016 in Las Vegas and sponsored by ASCAP. NAB Show is the annual conference and expo for professionals who create, manage and distribute content across all platforms.
"The Kim Komando Show," a three-hour call-in weekly radio show, and Komando's daily "Digital Minute" news reports, are broadcast on hundreds of radio stations across the country and hundreds more around the world. Her website, daily newsletters, numerous books, and weekly USA Today column cover digital lifestyle topics from how to buy a smartphone, tablet or TV to news updates on the latest data security issues.
Focused on how consumers can best integrate advancements in digital technology into their daily lives, "The Kim Komando Show" production is broadcast from Phoenix each week. It is currently carried on more than 435 radio stations nationwide every weekend, with an estimated reach of 6.5 million listeners, and on occasion has received up to 50,000 calls per hour.
At the age of 16, Komando started college and opened her own computer training business. After college, she worked for IBM, AT&T and Unisys. She left corporate life in 1992 to author a syndicated column about issues relating to the broadcast and digital industries. Shortly after, she began her radio career with a late-night show about computers on KFYI-AM Phoenix.
"For over 20 years, Kim Komando has helped consumers navigate complicated new technologies, and in the process has grown an enormous fan base," said NAB Executive Vice President of Radio John David. "Her unique perspective as a successful radio personality and technology expert is sure to be a highlight for luncheon attendees."
Komando is a star in the talk-radio community, having received the Gracie Award for Outstanding Program Host in 2007. In 2009, she was named Talkers Magazine's "Woman of the Year." She was also an invited speaker at Fortune magazine's 2009 Most Powerful Women Summit.
The NAB Show Radio Luncheon will include an induction into the NAB Broadcasting Hall of Fame and the presentation of the prestigious NAB Crystal Radio Awards, which honor local radio stations for their year-round commitment to community service.