industry news
The Latest Industry News for the Exciting World of Production.
Creative Handbook puts together a bi-monthly newsletter featuring up-to-date information on events, news and industry changes.
Add My Email
By: The American Society of Cinematographers
| November 30, 2015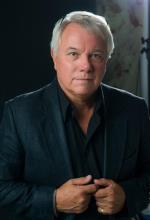 Cinematographer James Neihouse has joined the ASC as an active member.
Neihouse has worked on more than 30 Imax productions, including all of the company's collaborations with NASA, such as Space Station 3-D and Hubble 3-D. Over the course of the NASA projects, he has trained more than 25 shuttle and space-station crews on the intricacies of large-format filmmaking.
His credits also include The Eruption of Mount St. Helens! (the first Imax project nominated for an Academy Award), Mission to Mir, Blue Planet, Michael Jordan to the Max, NASCAR: The Imax Experience, Ocean Oasis and Jane Goodall's Wild Chimpanzees.
Neihouse has won two cinematography awards from the Giant Screen Cinema Association, for Space Station 3-D and Hubble 3-D.
In 2010, he and four collaborators were honored with an Advanced Imaging Society Gold Award for the development of the Imax 30-perf single-strip 65mm 3-D camera. (The other recipients were Leo Baljet, Colin Gardiner, John Shaw and William Shaw.)
Neihouse is also a member of the Academy of Motion Picture Arts & Sciences.