industry news
The Latest Industry News for the Exciting World of Production.
Creative Handbook puts together a bi-monthly newsletter featuring up-to-date information on events, news and industry changes.
Add My Email
Shooting with Drones - A PGA Master Class

By: Producers Guild of America
| November 10, 2015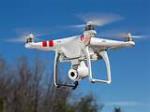 Drones have emerged as a powerful tool for producers in film, television, and new media- offering the capability to get never-before-seen shots and a freedom to go places that traditional aircraft can't reach. Drones offer an exciting opportunity for producers and directors to create visual magic like never before.
However, as drone use has exploded in recent years, regulations, restrictions, and fees have popped up, creating a confusing landscape for producers. Thankfully, on August 1st, 2015 the PGA AP Council put on a Master Class seminar, "Shooting With Drones", in which they covered what all producers need to know when shooting with drones: how to choose the right aircraft and camera for your shoot, location concerns, safer regulations, FAA paperwork, finding the most experienced crew, and insuring your drone production, plus more.
Featured was a panel of industry leaders who offered a chance to learn from the keenest minds working on the front lines in drone cinematography. Included was an opportunity to interact with a full range of drones including small, medium and full-sized "heavy lifter" aircraft, including one outfitted with a Black Magic Cinema camera.
PGA Members can watch full panels from the seminar on Why Drones?, What You Need to Know to Fly Legally, and Shooting On Location.
For everyone else, or simply for quicker viewing, the PGA is also proud to provide the below playlist which includes highlights on "advantages of drones", "putting together a drone crew", "when something goes wrong", "working with flight plans", and more!