industry news
The Latest Industry News for the Exciting World of Production.
Creative Handbook puts together a bi-monthly newsletter featuring up-to-date information on events, news and industry changes.
Add My Email
COGSWELL STUDENT- DESIGNED APP "WeR CUBED - TANGO EDITION" NAMED "BEST IN SHOW" BY GOOGLE'S "PROJECT TANGO DEVELOPER CONTEST"

By: Cogswell College
| November 3, 2015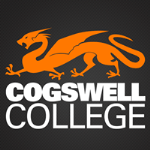 Cogswell College, a historic, 600-student educational institution offering a unique curriculum fusing Digital Art, Engineering and Entrepreneurship, is very pleased to announce that an original app designed by students of the school was just named "BEST IN SHOW" by Google's 2015 "Project Tango Developer" Contest.

The "Best in Show" app, entitled "WeR Cubed - Tango Edition," was created by Cogswell College students Christian Sasso and Steven Ulrich. The app had originally been named as a Finalist in the Google contest under the Category: ENTERTAINMENT. The game was developed under the auspices of Sasso's company, HeroicArcade. Please see: https://www.google.com/atap/project-tango/contest/

A second Cogswell College student developed app, called "Acoustic Room Modes Calculator," created by Cogswell College student Caleb Madsen, with coding assistance by fellow Cogswell student Dylan Hart, had also been named as a Finalist in the Google Project Tango Contest, under the Category: UTILITY.


"We are extremely thrilled and proud of Christian and Steve for their remarkable work in conceiving and producing this 'Best in Show' app!" said Dr. Deborah Snyder, President, Cogswell College. "The fact that they earned this recognition out of well over a hundred submissions from around the world - many by professionals and not just students - is clear evidence of their creativity, technical expertise, and originality. They represent a terrific example of the kinds of unique thinking our students are capable of presenting to the world."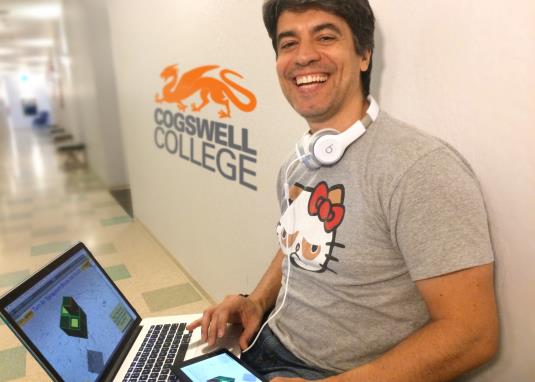 Adds John Duhring, Cogswell's Vice President of Marketing, "The success of Christian Sasso and Steve Ulrich's 'WeR Cubed' original app points out another critical note of differentiation about our school's approach. Christian and Steve teamed up for last year's Global Game Jam at Cogswell, then modified their concept after Google came on campus and tested their Tango code lab on our students. The fact that this remarkable student project was just named 'Best in Show' by Google's Project Tango Contest is proof positive that our approach yields industry-quality results."

"We are so proud and happy, and the support and encouragement we've gotten from everyone at Cogswell has really been fantastic," said Steven Ulrich and Christian Sasso, creators of WeR Cubed - Tango Edition.

ABOUT THE "WeR CUBED - TANGO EDITION" APP: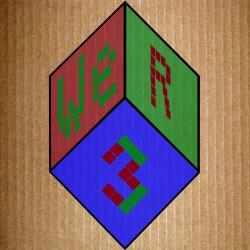 Originally prototyped during the 2015 Global Game Jam by Cogswell students Sasso and Ulrich, and developed in the Unity Game Engine using Google Cardboard and Project Tango technology, "WeR Cubed - Tango Edition" is the next evolution of 3D puzzle game.

Sasso and Ulrich demonstrated this app during SIGGRAPH 2015's "Appy Hour." In WeR Cubed - Tango Edition, each level presents players with a colored canvas they must recreate using their own colored avatar. Players must develop a strategy for moving their six-sided avatar across the landscape, as some faces of the avatar "paint" different colors. Fellow Cogswell student Mitchell Lincoln wrote the music and sounds featured within the WeR Cubed app. For more information about WeR Cubed, please visit http://myvirtualrealitygames.com

ABOUT THE "ACOUSTIC ROOM MODES CALCULATOR" APP:

Room Modes are a collection of resonances that result in standing waves when a room is "excited" by sound. The "Acoustic Room Modes Calculator" app uses Project Tango to scan a room in 3D, calculates its acoustic properties, and presents the user with augmented reality visualizations - it is a tool that can be utilized by visually minded people when planning how to create and optimize a proper listening or recording environment. To learn more about the "Room Modes Calculator" app, please see https://play.google.com/store/apps/details?id=com.calebmadsen.roomcalcfree

ABOUT THE GOOGLE "PROJECT TANGO DEVELOPER" CONTEST:

Google's Project Tango Developer Contest was a skill contest where developers created and submitted an original Android application to the Google Play store that uses the Project Tango Tablet Development Kit. The apps that each qualified entrant or entrant team developed and submitted were evaluated by judges, who in accordance with the contest's official rules determined winners of prizes.

ABOUT COGSWELL COLLEGE:

Designed as a "fiercely collaborative, living laboratory," Cogswell College is located in the heart of the legendary Silicon Valley in San Jose, California. The school is a WASC accredited, four-year institution of higher education with a specialized curriculum that fuses digital arts, audio technology, game design, engineering and entrepreneurship. In 2015, Cogswell was cited by Animation Career Review as "One of the Top 50 Private Game Design Schools and Colleges in the U.S."

Numerous alumni of Cogswell College have secured prominent positions within the entertainment, videogame, technology, computer, animation, and motion graphics industries throughout California and beyond. Several of these alumni have established careers with such high profile companies as Activision, DreamWorks Animation, Disney, Electronic Arts, Pixar, and Microsoft Game Studio. Many other alumni have launched their own creative ventures.

Recent Cogswell alumni were members of the Academy Award-winning production teams which worked on the blockbuster films "Frozen" and "Life of Pi." Some of the other well-known consumer projects to which Cogswell alumni have contributed include the feature films "Big Hero 6" and "The Avengers," and the popular videogames "Call of Duty: Advanced Warfare," "Halo 4" and "Battlefield Hardline."

Cogswell College is located at 191 Baypointe Parkway, San Jose, California, 95134. For more information, please call 1-800-264-7955 or visit http://www.cogswell.edu